Simple and tasty baked garlic and parmesan chicken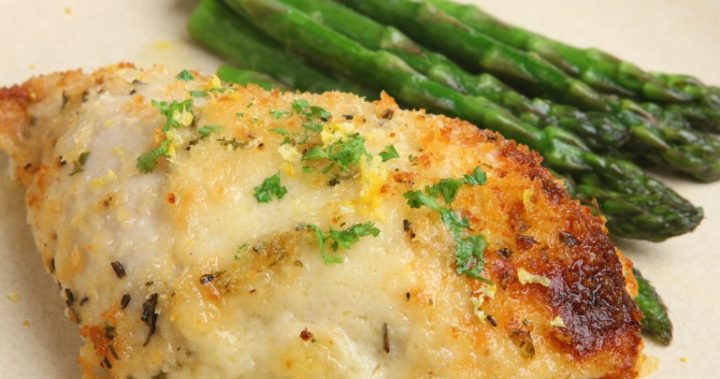 If you want to get away from the overly complicated dinners, and get back to basics with simple, healthy meals, this one is just what you are looking for!
This simple and tasty baked garlic and parmesan chicken recipe packs a real flavour punch, without being too complicated or in any way difficult to make. Serve it up with your favourite roasted or steamed veggies for a wholesome and filling meal.
It will leave you feeling satisfied and like you're nourishing your body.
Ingredients
½ cup mayonnaise
½ cup shredded Parmesan cheese
4 boneless skinless chicken breasts
4-5 teaspoons Italian seasoned dry bread crumbs
½ teaspoon garlic powder
Pinch of salt
½ teaspoon lemon pepper
Method
Preheat oven to 200C and line a baking tray with nonstick baking paper.
Mix together mayonnaise, parmesan, lemon pepper, and garlic powder in a small bowl.
Lay chicken breasts on prepared tray, and spread the mayonnaise mixture evenly across the top of the chicken. Sprinkle with salt and pepper to taste.
Bake for 15-20 minutes, then remove from oven and sprinkle bread crumbs across the top. Bake for a further 20 minutes or until chicken is cooked through.
If you want the top crispier, place it under the grill for a few minutes.
Serve with roasted or steamed veggies.