Scrumptious sugar-free banana bread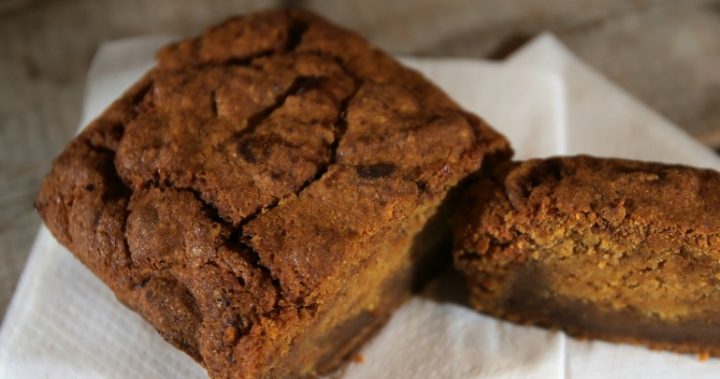 Finding a healthy snack that's tasty and will satisfy those hunger cravings isn't an easy task, but there's no reason not to treat yourself to a bite of cake with this sugar-free recipe.
Combining fresh bananas with a moist cake mixture, this simple banana bread will impress all your guests and family – and it only takes a few easy steps.
Whether you toast it with butter, or serve it fresh alongside a cup of your favourite drink, it's perfect for the hot summer months. Just because you're watching the sugar levels, doesn't mean you can't treat yourself at the same time.
So go on, sit back, relax, and tuck in!
Ingredients
4 bananas (very ripe)
2 eggs
1/2 cup olive oil
1/4 cup milk
1 tsp ground cinnamon
1 tsp vanilla bean paste
1 cup plain flour
1 cup wholemeal flour
1 tsp baking powder
1 tsp bicarbonate of soda
Pinch of salt
Method
Preheat oven to 160°C or (140°C for fan ovens).
Grease and line a deep loaf-shaped baking tray with baking paper. (Rough measurements: 12cm x 22cm).
Mash up bananas in a bowl until smooth.
Add eggs, milk, oil and vanilla and continue to stir until smooth.
Sift flours, baking powder, cinnamon, bicarb and salt before mixing in to mixture until combined.
Pour mixture into baking tray and level the top.
Bake for around one hour, 10 minutes, or until a skewer comes away clean.
Leave to stand for several minutes before serving.
It tastes great served cold or toasted with butter alongside some fresh fruit.