Scrumptious lemon and blueberry bread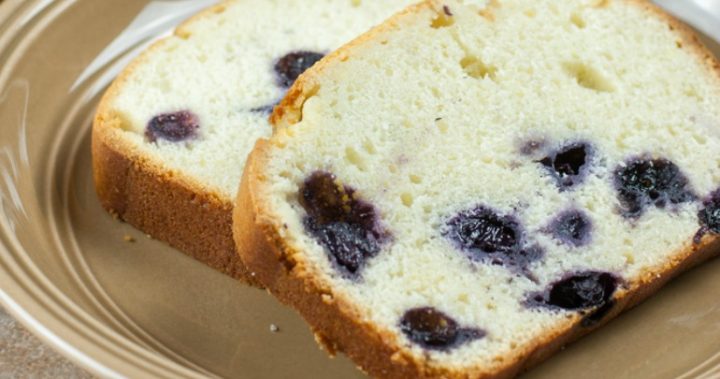 If you love something sweet in the afternoon, this recipe for glazed lemon and blueberry bread is certain to replace the old favourite banana bread for you!
With its sweet, yet tangy, moist cake centre and its delicious light glaze, this will be an afternoon tea winner!
Ingredients
1 1/2 cups plain flour
1 teaspoon baking powder
1 teaspoon salt\
1/3 cup unsalted butter, melted
1 cup sugar
2 eggs
1/2 teaspoon vanilla extract
2 teaspoons fresh grated lemon zest
2 tablespoons fresh lemon juice
1/2 cup milk
1 cup fresh or frozen blueberries
1 tablespoons plain flour
Glaze
2 tablespoons butter, melted
1/2 cup icing sugar
2 tablespoons fresh lemon juice
1/2 teaspoon vanilla extract
Method
1. Preheat over to 175C and grease and line a loaf tin with baking paper, overhanging the sides.
2. Sift flour, baking powder and salt into a medium mixing bowl and set aside.
3. With an electric mixer, beat together melted butter, sugar, eggs, vanilla, lemon zest and lemon juice until well combined. While mixing on low speed, add flour mixture and milk in two batches until just combined.
4. Rinse blueberries and toss with the 1 tablespoon of extra flour; this will stop them sinking to the bottom of the mixture.
5. Gently stir blueberries into the mixture, then pour into prepared tin.
6. Bake for 1 hour, or until a skewer inserted into the centre comes out clean. Allow to cool completely before glazing.
7. To make the glaze, whisk all ingredients together, then drizzle over loaf. Allow a few minutes to set before serving.