Scrumptious homemade toasted muesli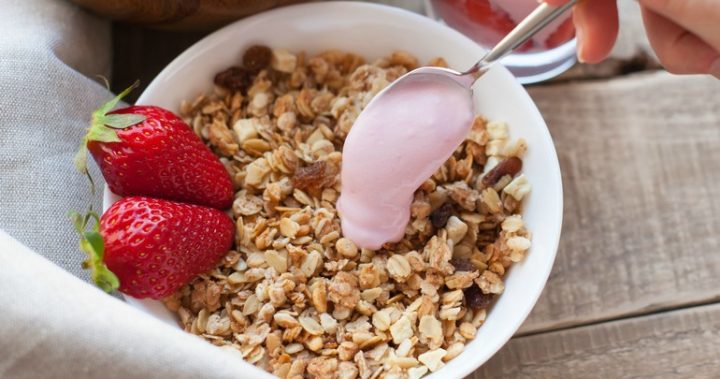 Everyone knows that breakfast is the most important meal of the day, but it's often one that we rush with unhealthy, sugary cereal, or boring, plain toast rather than making the most of what should be a chance to fuel up for the day ahead.
There's nothing better than starting the day with a big bowl of delicious, wholesome muesli, and it's even better when it's homemade!
Make this in advance and keep it in an airtight container ready to serve up quickly in the morning for the best way to start your busy day.
Delicious with some greek or flavoured yoghurt, and try adding some grated apple to it for a fruity twist. Yum!
Ingredients
400g rolled oats
125g unsalted sunflower seeds
2 tablespoons sesame seeds
125g slivered almonds
120g shredded coconut
250ml maple syrup
4 tablespoons vegetable oil
40g each of three dried fruits (you could use any, for example cranberries, dried apricots and dried mango)
Method
1. Preheat your oven to 150C.
2. Mix the dry ingredients except the fruit together until well combined.
3. Heat the maple syrup and the oil together in a small saucepan and pour the warm mixture over dry ingredients, ensuring all are coated.
4. Spread mixture thinly over two baking trays lined with baking paper and bake for 30 minutes, stirring occasionally.
5. Transfer to an airtight container and add chopped dried fruits.