Scrumptious ham and potato rissoles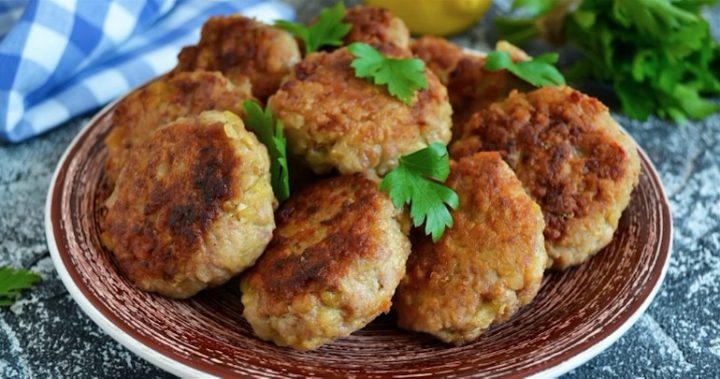 Like many people around the country, you might have gone overboard when it comes to the ham at Christmas.
While there's nothing better than a succulent slice on the big day, it can be tough to think of things to make with the leftovers in the days following Christmas.
If you're stuck on ideas, this scrumptious ham and potato rissole recipe is the way to go.
It's easy to prepare, tastes delicious and will clear your fridge of that Chrissy ham. What's not to love?
Ingredients
200g cooked ham
50g cooked rice
1 large onion, diced
2 tbsp mixed herbs
500g boiled and peeled potatoes
1 beaten egg
2 tbsp flour
Method
Using a mincer or food processor, mince him until same consistency as beef.
Add to large bowl with rice and onion. Stir until mixed.
Mash potatoes until lumpy and add to mixture.
Pour herbs evenly to mixture, followed by the egg.
Place flower on a plate and make small balls out of mixture.
Using a frying pan with oil, fry each rissole until golden and then flip and repeat.
If you'd prefer, the rissoles can also be cooked on a barbeque. Feel free to serve with your favourite vegetables and salad.