Rich tomato soup and zesty meatballs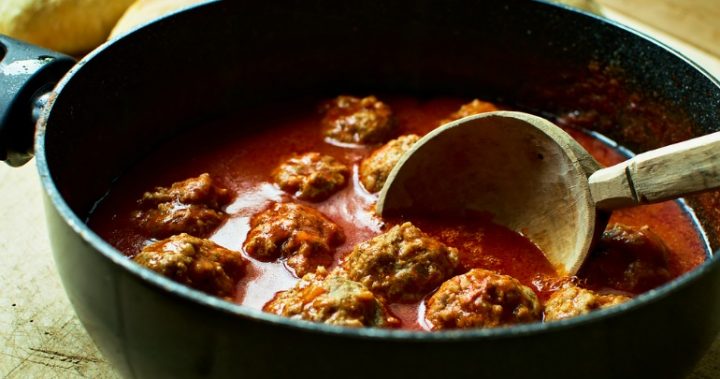 We just can't get enough of tasty hot soups and stews now that winter is here, and this one is one of the best.
Served with the meatballs, this delicious soup makes for a hearty winter meal. Depending on your preferences, you can puree the soup or leave it chunky.
Serve this delicious meal up with a thick slice of crusty toast – even better if it's sourdough!
Ingredients
For the soup:
2 onions, diced
1 garlic clove, crushed
2 400g tins diced Italian tomatoes
3 cups beef stock
4 fresh bay leaves
1/2 tablespoon sugar
Salt and pepper
For the meatballs:
200g lean beef mince
1/2 onion finely diced
1 teaspoon salsa
Finely grated zest of 1 lemon
Salt and pepper
Method
1. In a large pot, cook onions and garlic in oil over a medium heat until translucent.
2. Add tins of tomatoes, bay leaves and beef stock, and bring to a boil.
3. Continue to simmer, covered, for 30 minutes.
4. Stir in sugar and season well with salt and pepper.
5. For the meatballs, mix all ingredients together and form into compact meatballs.
6. Pan fry until nicely browned all over.
7. Puree soup if you prefer, and place 3-4 meatballs in the centre of each bowl of soup to serve.
8. Great served with a thick slice of crusty bread or toast.