Quick mango chicken curry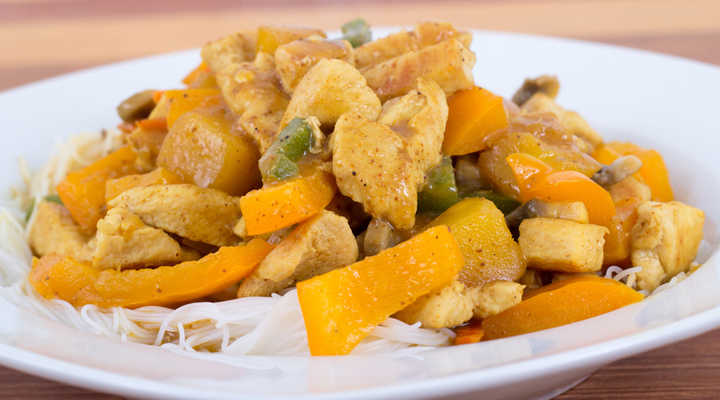 This chicken mango curry is the perfect spring meal. It's not too hot and the mango adds a subtle sweetness. Give this incredibly delicious and easy to make curry a try tonight!
Ad. Article continues below.
Ingredients
Serves 4
500g boneless, skinless chicken breast thinly sliced
400ml coconut cream
375ml canned mango in syrup sliced, drained
2 tsp red Thai curry paste
1 cup shallots sliced
1 cup snow peas trimmed (if desired)
Pinch of salt
Method
Fry chicken in pan, when browned add red curry paste and cook for another 1-2 minutes.
Pour over coconut cream and add snow peas. Let simmer for 5 minutes.
Add mango and shallots, heat through.
Serve immediately with rice or rice noodles.
Will you try this recipe? Have you ever made mango chicken curry?