Light and fluffy vanilla cake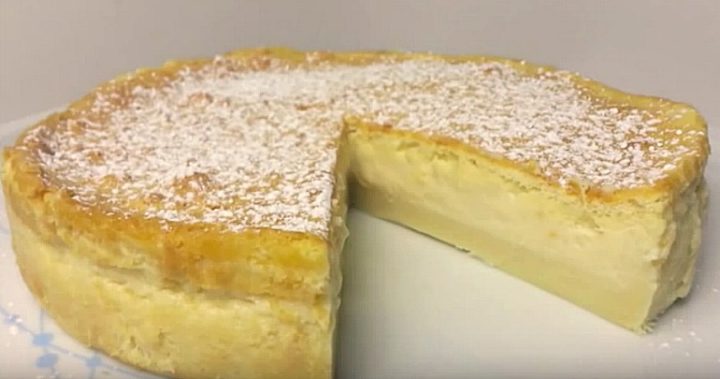 This recipe has minimal ingredients, is simple to make and tastes delicious. It uses a combination of eggs, butter, sugar and vanilla to create a light and fluffy cake that's perfect for all seasons. You can sprinkle some icing sugar over the top or even pile with fresh berries.
The cake is great for an afternoon tea snack or as a dessert after dinner. Because the recipe contains eggs you should store it in an air-tight container in the fridge to keep it fresh and delicious. Enjoy!
Ingredients
4 eggs, room temperature
¾ cup sugar
½ cup butter, melted
1 tsp vanilla extract
¾ cup plain flour
2 cups milk, lukewarm
Method
Prepare a cake tin by greasing it and lining the base with baking paper.
Preheat the oven to 160°C.
Separate the eggs and place the egg yolks in a large mixing bowl while adding the egg whites to a small bowl.
Beat the egg whites until they form stiff peaks, use the whisk attachment on your beaters.
Set aside and add the sugar to the egg yolks.
Whisk until combined then add the butter and vanilla extract and whisk again.
Add the flour to the egg yolk mixture in increments stirring continuously.
Once mixed stir in the milk using small increments and again stirring continuously until combined.
Fold the egg whites into the batter using a light touch then pour the mixture into the prepared tin.
Make sure it is even, then place it in the oven for 45 minutes until golden.
Remove from the oven and leave it to cool for 30 minutes.
Sprinkle the top of the cake with icing sugar and cut up into slices.
Serve and enjoy!