Quick and easy hedgehog slice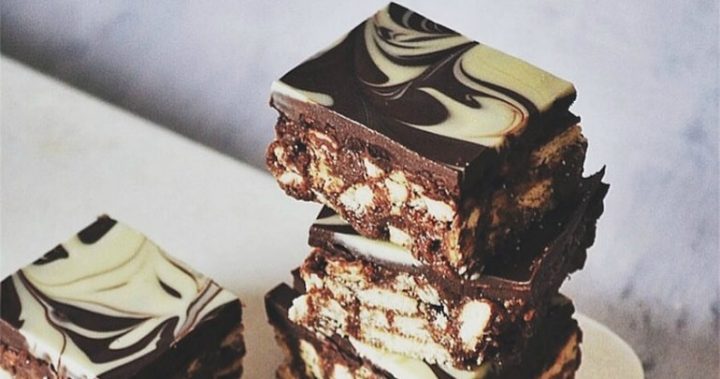 This recipe has minimal ingredients, is simple to make and tastes delicious. It is also a no-bake recipe meaning you just need to mix up your ingredients and place it in the fridge.
The recipe uses crumbly biscuits, soft butter, yummy dark chocolate, sultanas, smooth condensed milk and milk chocolate to form a delicious slice that is sure to be a hit with family and friends.
You can cut it up into slices and serve for afternoon tea or whip up some cream and have a slice for dessert! Store the slice in an air-tight container in the fridge to keep the slice fresh and delicious. Enjoy!
Ingredients
250g packet plain sweet biscuits
130g butter chopped into cubes
130g dark chocolate roughly chopped
1 cup sultanas
150g sweetened condensed milk
250g milk chocolate
Method
Prepare a slice pan by greasing it and lining the base with baking paper.
Crush up the biscuits using a food processor until it forms fine crumbs.
Melt together the dark chocolate and butter on medium power in the microwave for two to three minutes, making sure your stir it every 30 seconds.
Mix in the condensed milk sultanas and biscuits until combined.
Pour the mixture into the prepared slice tray and pop into the fridge for 30 minutes.
While the slice is setting, melt the milk chocolate in a microwave on medium power, stirring every 30 seconds until melted.
Evenly spread the chocolate over the slice after it has been in the fridge for 30 minutes.
Place the slice back in the fridge for another 30 minutes then remove and cut into slices.
Seve and enjoy!