Quick and easy ham and vege noodle bites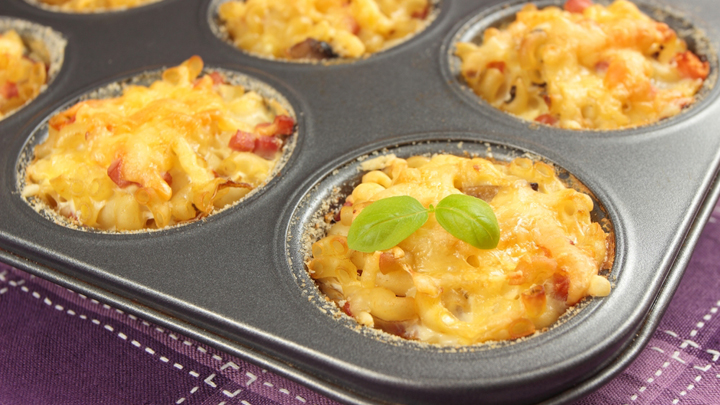 Need a quick snack or lunch idea that doesn't require you to rush down to the shops? Everything you need to make these noodle bites are in your cupboard.
Ad. Article continues below.
You can use any veges you have on hand to create these tasty little morsels.
They're quick, easy and tasty – what more could you want?
Ingredients
2 x 85g packets chicken two minute noodles
3 cups grated vegetables of your choice
2 eggs
1/2 cup sour cream
1/2 cup ham, chopped
1/2 cheese, grated
Method
Preheat oven to 180c. Lightly grease 2 x 6 muffin tray or 1 x 12 muffin tray.
Cook the noodles according to the packets instructions. Don't add the flavour sachets, keep those aside for the next step.
In a large mixing bowl, add the noodles, the flavour sachets, veges, eggs, sour cream and ham.
Divide the mixture equally between the muffin trays and top with the grated cheese. Bake for 30 minutes or until cooked through and set.