People are putting this into their drinks to lose weight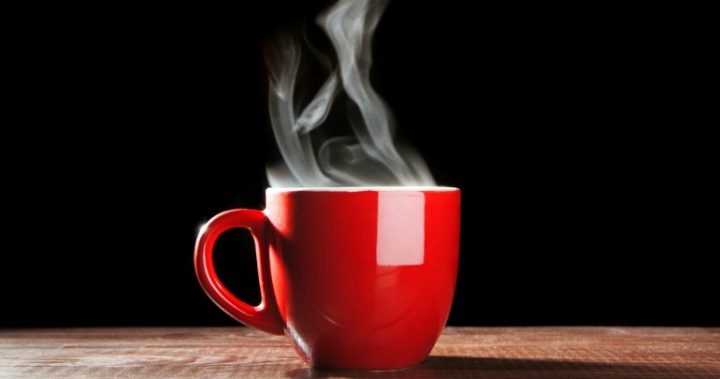 This tip is actually a classic but has recently resurfaced again! Once again, people are putting this into their hot drinks not only to lose weight but also to help steady the blood sugar over long periods of time and between meals. How, you ask? With healthy and satiating fats of course! Coconut oil is the best fat to choose, thanks to the plethora of healthy medium chain saturated fatty acids (MCTs) that boost metabolism for immediate energy. As a bonus, the MCTs in coconut oil don't end up as stored body fat like longer chain fatty acids sometimes can.
Coconut oil naturally solidifies at 76F so it is best to liquify it in hot water before consuming as a weight loss aid.
How much should I use?
Twenty minutes before mealtime is the best time to take your coconut oil as it will significantly reduce appetite and help you to feel full more quickly and be satisfied with smaller portions.
To liquify, add the coconut oil into a cup of hot water or herbal tea, and stir to mix it well before drinking. Make sure it's not too hot to consume.
Use the following guidelines to determine how much oil to consume:
40kg – 58kg: 1 tbsp coconut oil before each meal for a total of 3 tbsp per day.
59kg – 81kg: 1.5 tbsp coconut oil before each meal for a total of 4.5 tbsp per day.
Over 81kg: 2 tbsp coconut oil before each meal for a total of 6 tbsp per day.
Ad. Article continues below.
Not all coconut oils are created equal for weight loss purposes and while coconut oil is very resistant to heat damage, sometimes solvents are used to extract it, so sourcing high quality oil from a reputable company is important to avoid any chemical residues. What is the best coconut oil for weight loss? Organic virgin coconut oil is always a good idea as all the delicate micronutrients in the oil will be preserved and no chemicals will have been used in processing.
SHOPPING
Here are some products you can try. Click on the links for more info.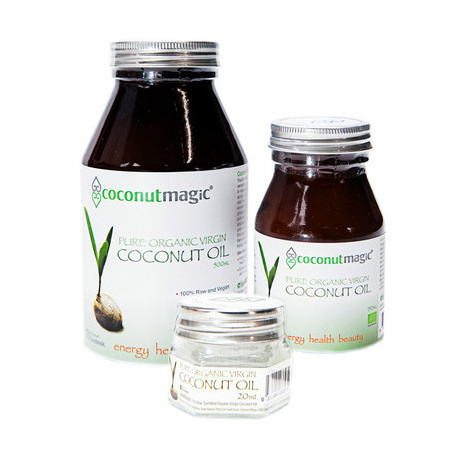 The Coconut Magic Coconut Oil is raw and cold pressed, produced without using any heat or chemicals and is stored in dark glass to ensure it retains the highest nutritional content possible. Here are some benefits that could help you:
• Alkalises your body
• Supports weight loss
• Helps make your skin & hair shine
• Boosts your energy
• Protects skin from free radical damage
• Helps kill disease causing bacteria and viruses
• Helps balance blood sugar & sugar cravings
• Is the best oil to use for oil pulling
 
Ad. Article continues below.
Here's another product that's popular amongst over-60s who need support for healthy ageing. This is consumed with cold water or any non-acidic juice.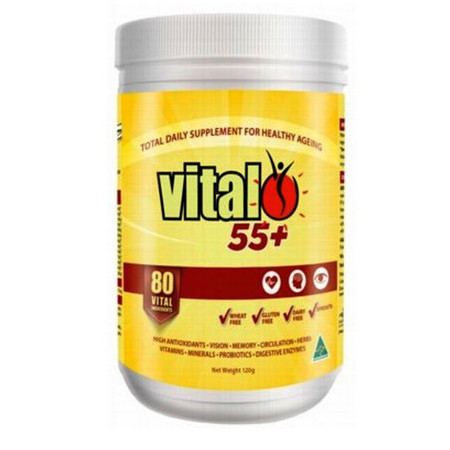 The Vital 55+ Superfood Powder has been designed especially for those aged 55 and over to support healthy ageing. Working to improve memory, vision, digestion and circulation, while protecting ageing cells with a boost of antioxidants, the unique formula provides the optimum nutritional needs for more mature bodies.
It is rich in vitamins, minerals, probiotics and digestive enzymes, the superfood powder contains ingredients such as Ginkgo, Red Beet, Wheatgrass and Rosehip, as well as ingredients used in Ayurvedic medicine including Brahmi. The cleansing, anti-inflammatory formula works to increase energy and vitality, while protecting against free radical damage caused by junk food, pollution and stress. It also supports cognitive function, while helping to regulate blood sugar levels and even contains Lutein, which is thought to protect against Macular Degeneration. Made in Australia, Organic Ingredients, Wheat-free, Gluten-free, Vegan.
Have you tried this before?