Pauline's baked cheesecake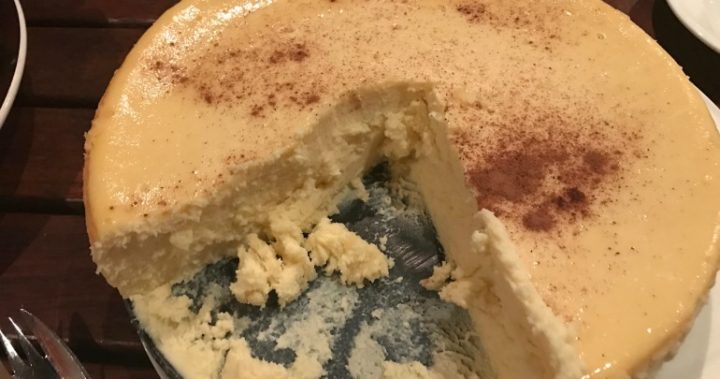 They say food is one of the most nostalgic things out there and it's recipes like this that really take you back in time with every creamy mouthful! The secret to the perfectly smooth finish here is the way it's baked; at a low temperature in the oven and then left to rest in there for two hours after it's been turned off. The end result is truly heavenly and something you'll no doubt keep coming back to time and time again. If you really want to take things up a notch, you can spread whipped cream over the top, before dusting with a little grated nutmeg. Delicious!
Ingredients
2 x 250g packs of cream cheese, at room temperature
500g ricotta cheese
1 1/2 cups sugar
4 large eggs
60g butter, melted
3 tablespoons plain flour
3 tablespoons cornflour
2 teaspoons vanilla essence
2 teaspoons grated lemon rind
2 cups light sour cream
2 cups cream, whipped for topping (optional)
Freshly grated nutmeg, for dusting
Method
1. Preheat oven to 160C. Beat cream cheese in a large bowl until soft and creamy. Beat in ricotta and sugar, then add eggs one at a time, beating well after each addition. Add butter, flour, cornflour, vanilla essence and lemon rind, and combine well.
Ad. Article continues below.
2. Fold in the sour cream and pour mix into a 23cm springform pan. Bake in middle of oven for 1 hour. Turn off heat, but do NOT open oven door and leave cake in the oven for another 2 hours.
3. Remove cheesecake and allow to cool in the pan, then chill for 2 hours. Remove sides of the pan and transfer cake to a serving dish. Top with whipped cream, if using, and dust with grated nutmeg on top.