Oven baked cheesy breakfast omelette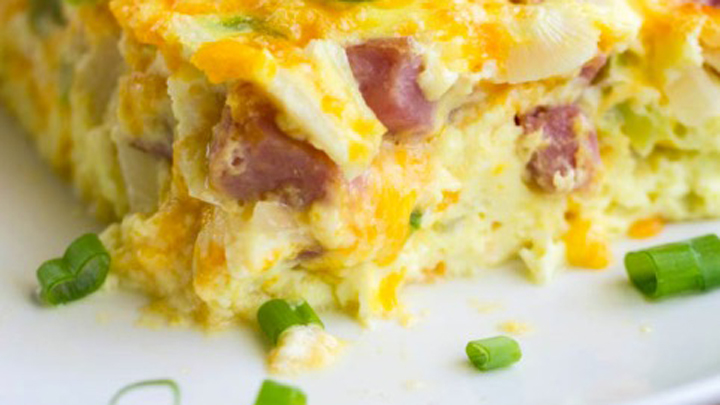 This simple recipe is easy to prepare and ready in no time at all! It makes a big pan and it is packed with so many delicious ingredients: ham, onions and peppers and gooey cheese. The perfect combination.
The great thing about this recipe is that it is versatile, you can customise it to suit your picky grandchildren's needs. Check out the recipe below!
Ingredients – serves 4-6
8 eggs
1/2 cup half and half cream
1 cup shredded cheddar cheese
1 cup chopped fully cooked ham
1/2 cup onion
1/2 cup green pepper
Method – 10 minute prep time & 25 minute cook time
Ad. Article continues below.
Preheat oven to 400 degrees.
Whisk together eggs and cream in a medium sized bowl and add cheese, ham, onion and green pepper.
Pour into a greased 9×9 inch pan.
Bake for 25 minutes or until golden brown.
What do you like to make for breakfast? Is breakfast your favourite meal of the day? Share with us below!