One-pan treacle and orange roast pork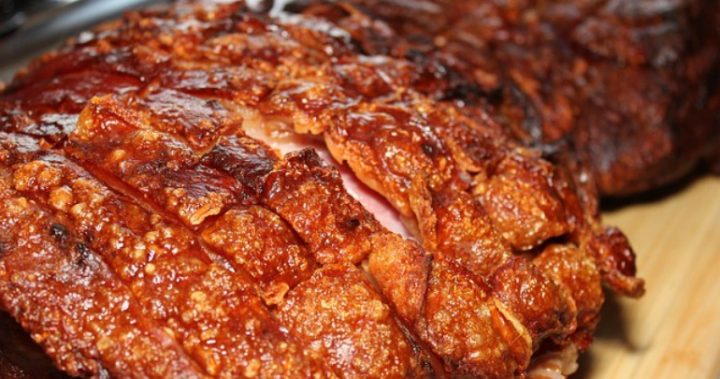 Juicy pork roast with a coating of sticky, crunchy cracking; what could be more inviting?
Nothing says Christmas like a delicious roast pork cooking away in the oven and it's never too early to start planning your holiday menu.
This family favourite is an absolute winner melt-in-the-mouth pork drizzled in a treacle syrup that makes for the perfect Christmas lunch or dinner companion. While it takes a little longer to cook, this tasty recipe is definitely worth the fuss.
Everyone knows the crackling is the best part of a pork roast and this version really takes things to the next level with a sticky orange and ginger glaze that will have you licking every morsel of flavour off the plate!
Leftovers can be used in a tasty toasty the next day, or shredded and repurposed into a delicious taco filling.
Ingredients
2 oranges, sliced
5cm ginger, peeled, sliced (lengthways)
2 garlic cloves, sliced
2 star anise
1.5kg pork neck (scotch)
1/4 cup treacle
Method
Preheat oven to 150°C.
Line roasting pan with baking paper.
Arrange orange, ginger and garlic slices over centre of prepared pan.
Add star anise and place pork on top.
Drizzle treacle over pork and season with salt and pepper.
Bake, turning and basting pork every hour, for three hours or until pork is tender.
Remove from oven when pork is cooked through and leave to sit 15 minutes before serving.
Feel free to serve with a side of steamed rice!