One dish chicken and broccoli alfredo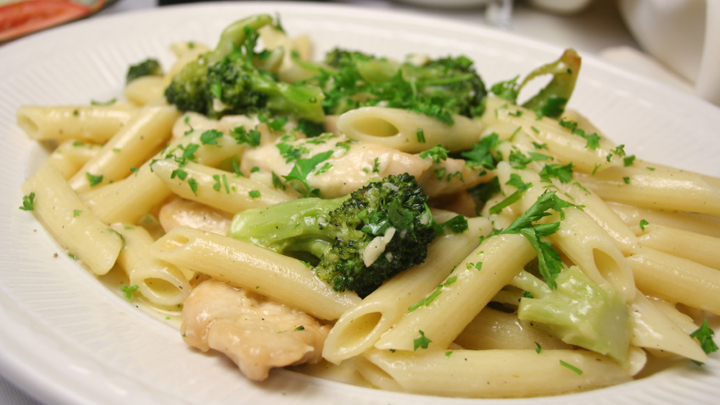 Everyone who's made this dish has said it is their favourite pasta ever… so we just had to share it with you! It's so creamy and so easy.
Ad. Article continues below.
This alfredo is not your traditional dish – it's tastier and has added broccoli, which is a great source of fibre.
Ingredients
170g pasta of your choice
2 chicken breasts, diced
45ml olive oil
2 cups broccoli florets
60ml butter, melted
350ml heavy cream
1 tsp garlic powder
240ml parmesan cheese, grated
salt and pepper (to taste)
80ml milk (optional)
60ml parmesan cheese (garnish)
Method
Cook pasta in salted water until a la dente and drain well.
Cook broccoli florets in boiling water for 3 minutes and drain.
In a large saucepan, brown the chicken pieces then remove and set aside.
Melt butter and add cream, garlic powder, salt and pepper. Heat for 2 minutes without boiling. Add parmesan cheese and stir to melt.
Add chicken pieces, cooked pasta and broccoli florets for 10 minutes on simmer. Add milk or a touch of cream for extra sauce.
Serve and sprinkle parmesan cheese.