Mini tuna and sweetcorn quiches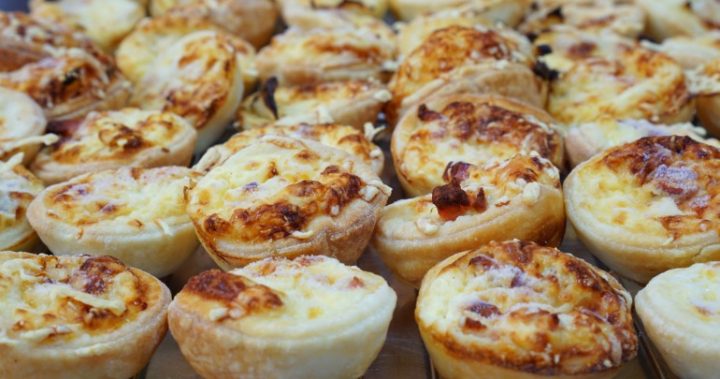 Quiches are one of those dishes that are perfect to use up the leftover ingredients in your fridge at the end of the week. You can put pretty much anything you like in them, as long as you've got some pastry, a few eggs, and some cheese, you've got what you need to whip up a batch of these tasty, healthy snacks for when you're on the go.
If you don't have the time to prepare a meal or snack, some mini quiches are perfect to have on hand. They also make excellent finger food for parties or get togethers, and are a great option if you need to bring a plate.
They can even be served as part of a meal with a fresh green salad.
Ingredients
2 sheets frozen puff pastry, thawed

200

g

tin of tuna

½

cup

frozen sweetcorn

⅔

cup

cottage cheese

5

eggs

2

spring onions,

finely chopped

Black pepper

90g

tasty cheese,

grated
Method
1. Preheat oven to 180C and spray a muffin tray with non-stick cooking spray.
2. Using a round cookie cutter (or a large glass or cup if you don't have one), cut rounds out of the puff pastry and line the muffin cups with them. Cut off / pinch in any overhang.
3. Combine the spring onion, tuna and sweetcorn in a mixing bowl and season with black pepper.
4. Blend cottage cheese and eggs in a blender or food processor until smooth, then stir into the tuna mixture.
5. Spoon the mixture equally into the muffin cups, then sprinkle with grated cheese.
6. Bake for around 30 minutes, until cheese is golden and mixture has set.