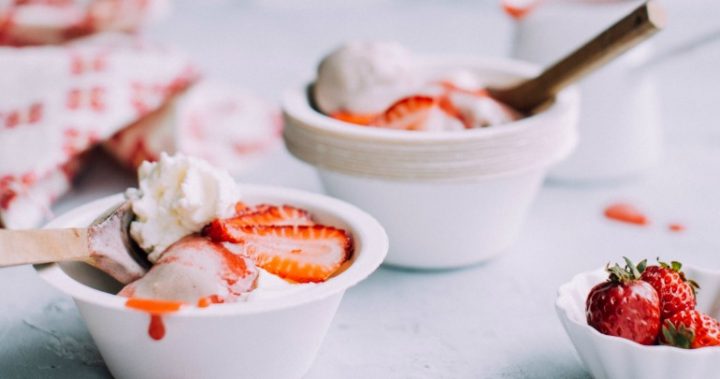 Australian's love their classic pavlova; it's the perfect combination of rich and sweet and tropical and fresh.
With Australia Day coming up, this recipe for mini pavlova cups is perfect for entertaining.
They're light and fluffy and generously topped with fresh seasonal fruit for a delicious fresh finish.
Use ovenproof coffee mugs, ramekins or ovenproof glass containers to bake the meringue in individual serves.
While this version suggests raspberries or strawberries for the topping, you can use anything you have on hand.
Try mango, kiwi, or lychees for a tasty tropical burst in every bite. Dig in!
Ingredients:
Cornflour
4 egg whites
215g (1 cup) caster sugar
3 tsp cornflour, extra
1 tsp white vinegar
300ml double cream
125g fresh raspberries or strawberries
White chocolate curls
Seasonal fruit
Method:
Preheat oven to 140℃ for a fan-forced oven.
Beat room temperature egg whites until they start to look foamy and then glossy.
Beat in sugar a few tablespoons at a time until stiff and shiny.
Add cornflour and vinegar and fold very lightly with a spatula.
Grease up your ovenproof cups or containers.
Spoon the mixture evenly among the cups and bake for 30-35 minutes.
Once the mixture is crisp, leave the pavlovas to cool completely.
Whisk cream and crush strawberries or raspberries.
Fold through the strawberries or raspberries until combined.
Top the pavlovas with the cream and add seasonal fruit to the top.
Top with white chocolate curls if desired.
Eat directly from the cups.