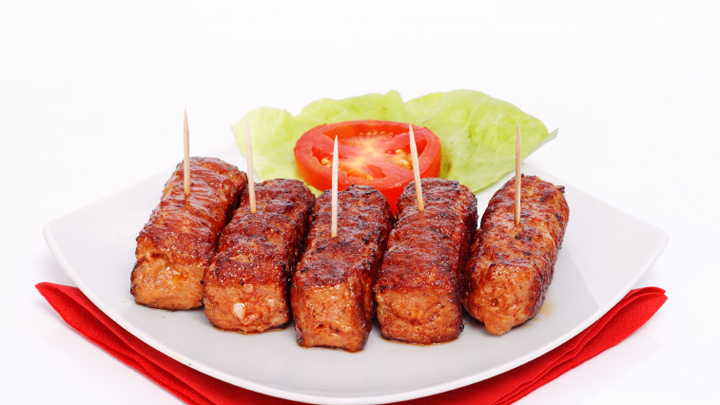 This 50s-era classic dish has been born again! If you're not a fan of the big slab of meat, this mini version tastes great and the smaller portions are the perfect size for the grandies.
Ad. Article continues below.
Ingredients
1 tablespoon olive oil
1 cup chopped onion
1 cup chopped green pepper
1 teaspoon chopped fresh thyme
1 teaspoon salt
1 teaspoon freshly ground black pepper
2 tablespoons Worcestershire sauce
1 tablespoon tomato paste
680g mince beef
1/2 cup plain dry bread crumbs
2 large eggs, beaten
1/2 cup ketchup
Method
Preheat the oven to 180 degrees.
Heat the olive oil in a medium saute pan. Add the onions, green pepper, thyme, salt, and pepper and cook over medium-low heat, stirring occasionally, for 8 to 10 minutes, until the onions are translucent but not brown.
Remove the pan from the heat, and add the Worcestershire sauce and tomato paste. Allow to cool slightly.
In a large bowl, combine the minced beef, onion and green pepper mixture, bread crumbs, and eggs, and mix by hand until the ingredients are well distributed.
Place foil liners into a 12-cup muffin pan and shape individual portions of meatloaf to fit each muffin cup. Spread about a tablespoon of ketchup on the top of each portion. If you'd prefer, you can shape the mixture into little loaves and put on a foil lined tray.
Bake for 40 to 45 minutes, until the internal temperature is 90 degrees and the meatloaves are cooked through. Serve hot.