Mini mascarpone and prosciutto egg frittatas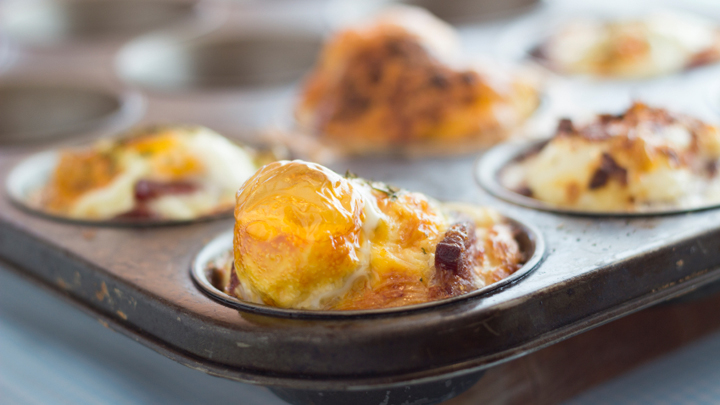 Egg frittatas are a great little breakfast treat, so why not make them even better by adding some beautiful cheese and tasty prosciutto?
Ad. Article continues below.
You will want to eat more than one, we guarantee it!
Makes 6 frittatas
Ingredients
4 large

eggs

2 tablespoons

mascarpone cheese

1/4 teaspoon

salt

3-4 slices

prosciutto, cut into strips

1/4 cup

grated or shredded cheese (any type you like)

1 tablespoon chopped 

parsley
Method
Heat the oven to 190 degrees. Lightly grease half your muffin tin and set aside.
Add eggs, mascarpone, salt and pepper to a bowl and whisk until the mascarpone has no more lumps and mixture is smooth. Mix in the cheese, prosciutto and parsley.
Add your egg mixture to the muffin tray, filling all six holes 3/4 of the way.
Bake for 20-25 minutes until tops are puffed and golden brown.