Mini individual lasagnes straight out of your muffin tin!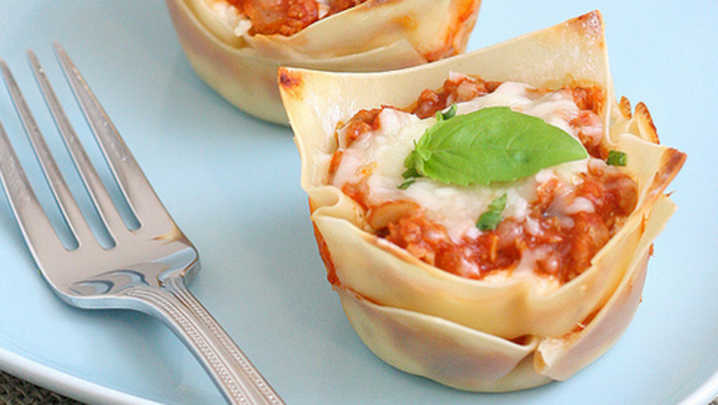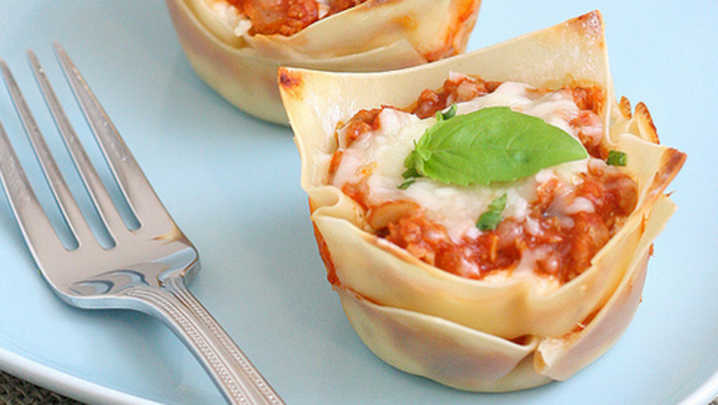 There's nothing better than a warm and tasty lasagne. And this recipe makes it even easier to enjoy them whenever you like!
Try these little treats for afternoon tea, lunch and dinner.
Ingredients
Ad. Article continues below.
2 cups minced meat
1 medium onion, chopped
1/2 cup chopped mushrooms
1/4 teaspoon salt
1/4 teaspoon pepper
1 can tomato sauce
2 garlic cloves, minced
1 1/2 teaspoons dried oregano, divided
pinch red pepper flakes
1 1/2 cups part-skim ricotta cheese
1/2 teaspoon dried basil
24 wonton wrappers
1 1/2 cups shredded part-skim mozzarella cheese
Method
Preheat your oven to 180C and spray a 12 cup muffin tin with cooking spray.
Cook the meat, onions, mushrooms with salt and pepper in a large pan. Add the garlic and cook for about 1 minute, follow with 1 teaspoon of oregano, the red pepper flakes and stir well.
In a medium bowl, stir the ricotta, oregano, basil and some of the salt and pepper.
Press one wonton wrapper into each muffin tray well. Divide half the ricotta mix between all of the hulls and spread an even layer in each. Add the tomato and meat mixture onto the top of each, sprinkle with mozzarella and repeat the process again until it has completely been repeated.
Bake for about 10 minutes until the cheese has bubbled lightly. Remove the lasagnes from the tray, garnish with some extra basil and enjoy!