Mini broccoli and cheddar bites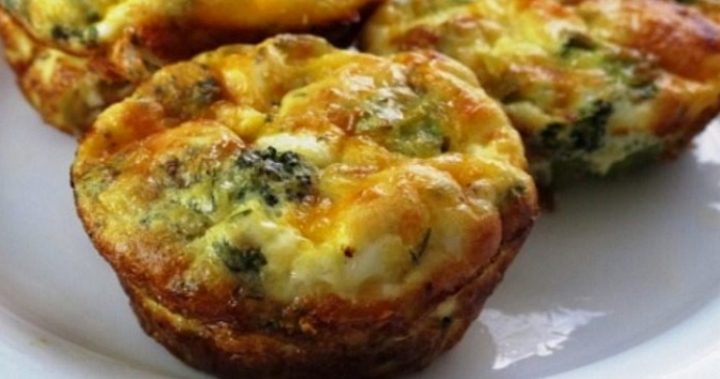 When it comes to snacking on the run, it doesn't get much easier than these broccoli and cheddar bites. Similar to a mini-muffin they are packed with cheesy goodness and a good dose of broccoli too, so you can tick one of your daily serves off the list. They can be whipped up in no time at all and keep well in an airtight container or in the freezer. Feel free to add any extras you like too! Try a little grated carrot, chopped parsley or feta cheese. Happy baking!
Ingredients
1 large bunch of broccoli florets
2 eggs, lightly beaten
1/2 cup, packed, torn fresh bread (no crust)
1/4 cup grated onion
1/4 cup mayonnaise
1 cup (114 g), packed, grated sharp cheddar cheese
1 1/2 teaspoons lemon zest
Salt and pepper, to season
Method
1. Steam the broccoli florets on the stove or in the microwave until just tender. Rinse with cold water to stop the cooking. Finely chop the steamed broccoli florets. You should have 2 to 2 1/2 cups.
Ad. Article continues below.
2. Place the beaten eggs and the torn bread in a large bowl. Mix until the bread is completely moistened. Add the grated onion, mayonnaise, cheese, lemon zest, salt and pepper. Stir in the minced broccoli.
3. Preheat oven to 180C. Coat the wells of 2 mini muffin trays (so you have 12 muffins all together) with olive oil. Distribute the broccoli mixture in the muffin wells. Bake for 25 minutes until cooked through and lightly browned on top.
—————————————————–
If you'd like to see more recipes from Starts at 60, click here. And if you have a recipe you'd like to share with the Starts at 60 community – we'd love to share it! Submit them to us by completing the form below.
Submit your article here