Mango passionfruit frozen yoghurt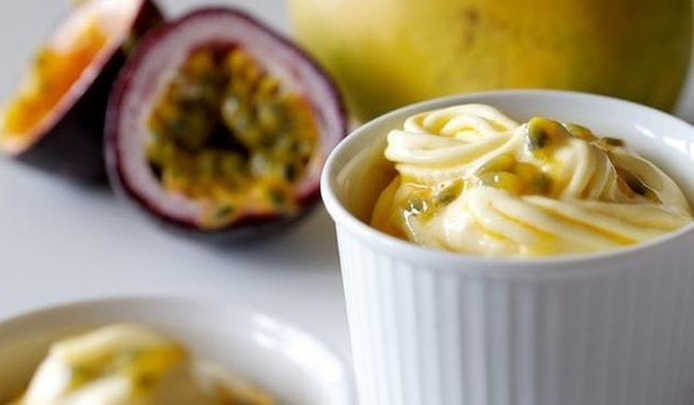 If you're looking for something delicious to try for a dessert but want a low fat option, why not try frozen yoghurt?
Ditch the preservative-filled yoghurt and switch to this fresh recipe.
Ingredients
2 mangoes
2 tbsp honey or agave syrup
200g thick plain yoghurt, chilled
pulp of 1 passionfruit
Tip
Vary the amount of sweetener according to the fruit you use (more for tart raspberries; less for ripe banana).
Ad. Article continues below.
Method
1. Cut the "cheeks" off the mangoes and chop the flesh, discarding skin – you should have around 200 grams.
2. Place the yoghurt, honey and mango in a high-speed blender and whiz until smooth and creamy. Transfer to an ice-cream machine and churn until set (about 20 minutes), or freeze in a shallow container and use a strong fork to break up any crystals once an hour, for three hours. Spoon into a piping bag and pipe into small glasses or bowls and serve immediately as soft-serve, or refreeze for one hour for a firmer result. Top with passionfruit pulp and serve.