Malted peanut butter biscuits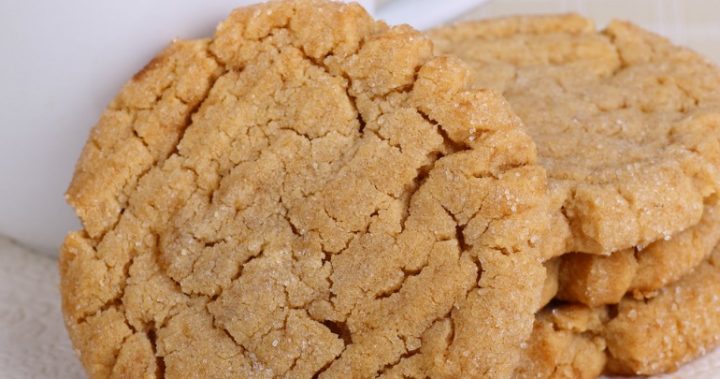 It's almost school holidays time, which means one thing: it's time to spoil the grandkids!
These malted peanut butter cookies will go down a real treat with a big glass of milk, and keep them happy if you're on grandma duty these holidays.
Even better, if you need to keep them entertained for a while, they're simple enough to get them helping out in the kitchen to make them themselves! Win-win!
Ingredients
1/2 cup butter, softened
1/2 cup smooth peanut butter
1 cup firmly packed brown sugar
1 egg
1 teaspoon vanilla extract
3/4 cup plain flour
3/4 cup rolled oats
1/3 cup malted milk powder
1 teaspoon baking soda
1/4 teaspoon salt
Method
1. Preheat oven to 175C and line baking trays with baking paper.
2. In a large mixing bowl, beat together butter, peanut butter and brown sugar until creamy, making sure to scrape down the sides well.
3. Mix in egg and vanilla extract.
4. Stir in flour, oats, malted milk, baking soda, and salt, until well combined.
5. Drop tablespoons of the mixture onto the prepared baking trays, leaving around 5cm between each cookie.
6. Bake for 8-10 minutes, or until lightly golden. Allow to cool for a few minutes on the tray before transferring cookies to a wire cooling rack to finish cooling.