Magic two ingredient icecream bread!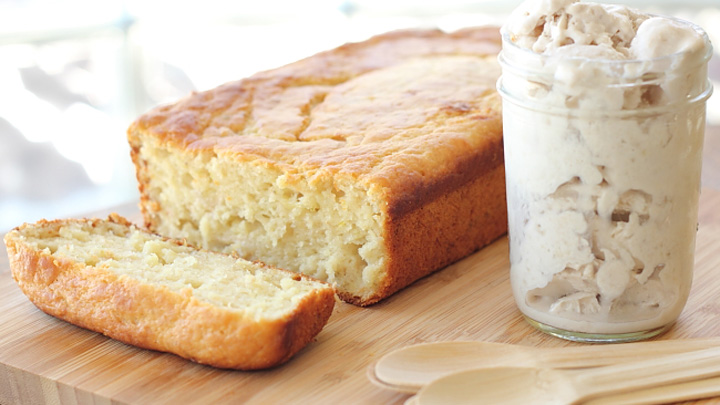 Making bread is great but can be time consuming…not anymore! This two ingredient ice cream bread cooks up just like magic. Use any flavour ice cream you have on hand and you will be enjoying this loaf in no time!
Ingredients:
4 cups full fat ice cream
3 cup self-raising flour
Ad. Article continues below.
Method:
Step 1. Preheat oven to 180°C (160°C fan-forced). Line a loaf tin with baking paper and set aside. Place softened ice cream in a bowl.
Step 2. Add flour and mix until just combined.
Step 3. Pour into loaf tin and distribute evenly.
Step 4. Bake for 60 minutes or until a skewer pushed into the centre comes out clean.
Notes:
This recipe is very sticky. It sticks to the bowl…and just about everything it touches.
Do not be tempted to mix the ingredients into a dough-like consistency or it will become tough when cooked.
You can use any flavour ice cream that you like but make sure it is full-fat as this recipe has not been tested with low-fat ice cream.
Photo from Scarletta Bakes