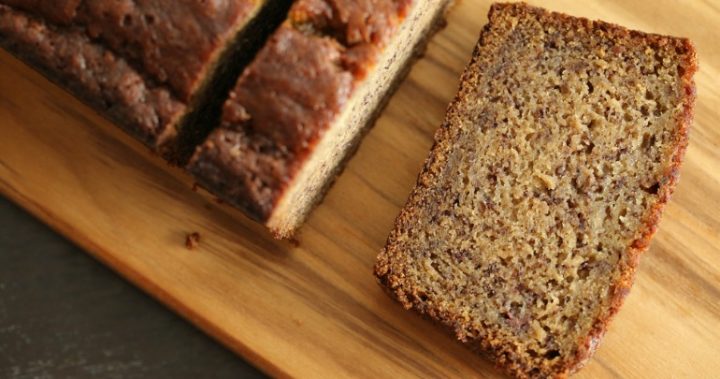 The beauty in banana bread lays in how easy it is to make and this version is no different. Unlike most recipes that are laden with butter though, this one has drastically cut down on the fat while still keeping all the flavour. Feel free to throw a few nuts into the mix if you like a little bit of crunch – try walnuts or pecans – or add a few chocolate chips if you're feeling cheeky and really don't give a damn about low fat! It's delicious warm out of the oven or slightly toasted and topped with a little butter and honey.
Ingredients
2/3 cup caster sugar
60g butter, softened
2 eggs
3 tablespoons water
3 very ripe bananas, mashed
1 3/4 cups plain flour
1 teaspoon bicarb soda
1/2 teaspoon salt
1/4 teaspoon baking powder
Method
1. Preheat oven to 180C. Line a loaf pan with baking paper. In a medium bowl, beat the sugar and butter until smooth and creamy. Beat in the eggs, water and bananas until well blended.
Ad. Article continues below.
2. Mix in the flour, bicarb soda, salt and baking powder until the mixture is just moistened. Be sure to scrape the sides of the bowl to blend all ingredients.
Pour into prepared pan. Bake in preheated oven for about 1 hour. Bread is done when the top is firm to the touch and a golden brown colour. Time will vary according to loaf size and oven type.
3. When bread is removed from oven, allow it to cool on it's side for 10 minutes, then remove from the pan and let cool on a wire rack.
—————————————————–
If you'd like to see more recipes from Starts at 60, click here. And if you have a recipe you'd like to share with the Starts at 60 community – we'd love to share it! Submit them to us by completing the form below.
Submit your article here