Looking for a quick lunch? Make these tasty vegetable treats with just three steps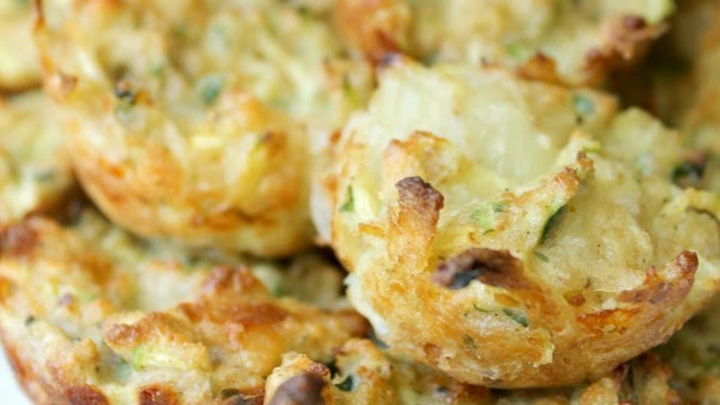 Want to make lunch now but don't have a lot of time or ingredients? These little veggie treats taste awesome and are so quick to make.
Ad. Article continues below.
Enjoy some of these tasty treats over the weekend.
Ingredients
2 cups grated zucchini
2 eggs
1/2 of a diced onion
1/4 cup Mozzarella cheese
1/4 cup freshly grated Parmesan cheese
1/2 cup breadcrumbs
Method
Squeeze zucchini of excess water and pat dry
Saute onions in butter until translucent
Mix all ingredients together and put into prepared mini muffin pan, bake for 15-18 minutes on medium heat.