Let's bring back the homemade lollies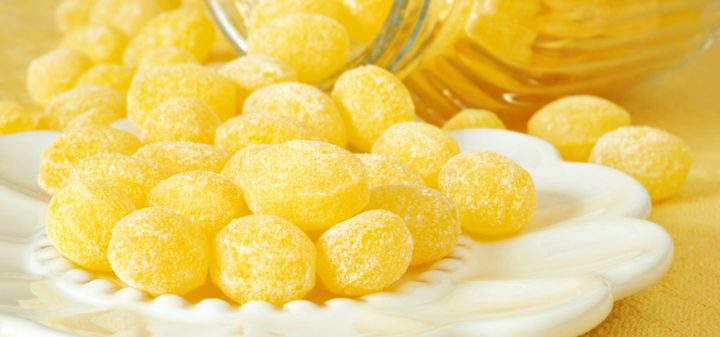 When you were a little, did your Grandmother have a jar of homemade sweets that she would cheekily offer to you when your mother wasn't looking?  Did your Grandfather have homemade caramels or lemon drops that he would have in his pocket for the first lucky grandchild that came up for a cuddle?
Sadly, the day of the homemade lolly almost died out altogether.  It wasn't until a lot of folks, powered on by the memories of those homemade sweet treats, wanted to get back to the simpler times that these practices came alive again.
If you are interested in making some of these amazing treats one of our staff brought in a recipe that he's been using that was passed down for many generations.
Lemon Drops
These little candies are beautiful gifts or just to have around for a quick treat that you don't have to worry about overdoing.  It's sweet and sour as well as being deliciously lemony.  If you are more inclined to lime or orange flavour or want a mix of each, there are some substitutes that can be made.
Ad. Article continues below.
What you need:
Stainless steel or copper sauce pan
Marble work surface or oiled parchment paper on a cooking tray (A modern silicone mat can be used as well)
Cooking scissors coated in oil or butter
Spatula coated in oil or butter
A large mixing bowl or tray.
Sugar thermometer (also known as a candy thermometer)
Ingredients:
One cup of sugar
Half cup of water
Half teaspoon of Cream of Tartar
One teaspoon of lemon juice (More if you like it sour or swap it with another citrus fruit)
Two teaspoons of citric acid
Optional food colouring (nice touch if you are giving as a gift)
Powdered Sugar to coat
Instructions:
Have everything prepared as it'll all happen rather quick.  Place sugar and cream of tartar in the saucepan over a medium heat.  Place the thermometer into the mix and heat until the thermometer reads 149 degrees Celsius (300 degrees Fahrenheit).  Take it off the heat and pour it onto your prepared surface (marble, oiled parchment or silicone mat).  Mix in the juice, citric acid, and the food colouring if you are using it and mix it with the oiled spatula.  It won't take long once it's all mixed to cool down.  Allow the mixture to cool so that it can be handled but is still gel like.  Roll it into a rope and using the scissors cut small pieces and let them fall into the powdered sugar.  Once all of the rope has been cut than sift the lollies out of the sugar and let them cool completely; they will go hard and ready for an airtight jar. You'll be left with a fantastic treat that can't be beaten.
If you would like some more recipes like this, let us know in the comments below.  If you are making homemade things like soap or other types of lollies we'd love to hear from you as well.