Lemon, lime and ginger cheesecake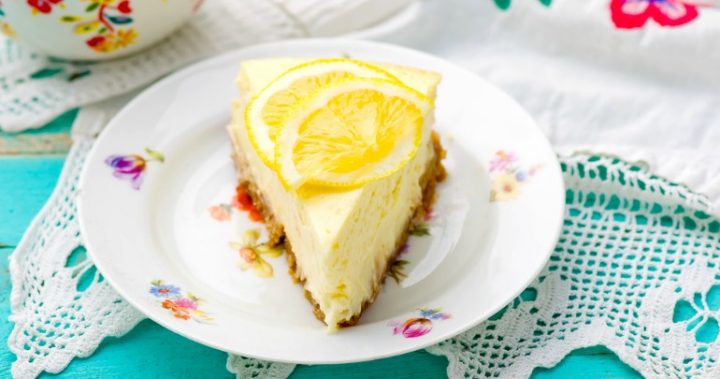 Lemon cheesecake is always tasty, but this version has a little bit of a twist to really take things to the next level. The gingernut biscuit base is perfectly soft with a little bit of the ginger spice that works beautifully with the creamy cheesecake on top. Lemon jelly is mixed with lime juice for the ultimate citrus hit and helps create that smooth and creamy finish you want in the perfect cheesecake. If you're making it for a special occasion, top off your cake with fresh tropical fruits and a squeeze of lemon juice for a pretty finish.
Ingredients
125g gingernut biscuits
60g unsalted butter, melted
45g lemon jelly crystals
40ml (2 tablespoons) lime juice
200g cream cheese
110g (1/2 cup) caster sugar
1/2 teaspoon vanilla extract
200ml evaporated milk, well-chilled
Tropical fruit, to serve (optional)
Method
1. Preheat oven to 120C. Crush the biscuits in a food processor, then add the butter and mix until combined. Use the crumb mixture to line the base of six greased 8 x 3cm loose-bottomed tart pans. Bake in the oven for 10 minutes. Set aside to cool.
Ad. Article continues below.
2. Dissolve the jelly crystals in 80ml (1/3 cup) boiling water. Add the lime juice and set aside to cool slightly.
3. Beat the cream cheese, sugar and vanilla extract together until combined, then add the jelly mixture. Whip the evaporated milk until it has thickened, then fold into the cheese mixture. Spoon into the biscuit-lined pans and refrigerate overnight.
4. Serve topped with fresh tropical fruit for the prettiest finish.
—————————————————–
If you'd like to see more recipes from Starts at 60, click here. And if you have a recipe you'd like to share with the Starts at 60 community – we'd love to share it! Submit them to us by completing the form below.
Submit your article here