Lamb, mint and rosemary pies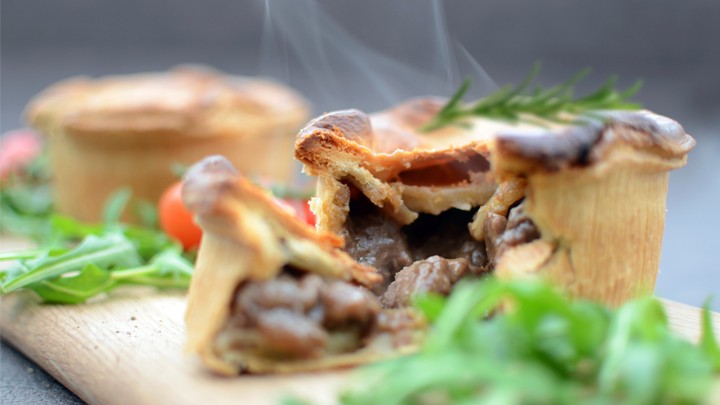 We made these pies for dinner this week and I have to say: they were better than any I've ever bought! They were just the right amount of savoury and because there were five, everyone was able to have one.
Ad. Article continues below.
These would make a great family dinner on a Sunday night, or as a make-ahead for lunches.
Makes five pies
Ingredients
1 package of 5 sheet short crust pastry

500g lamb mince

1/2 onion diced

2 tbsp BBQ sauce

2 tsp chicken stock in 1/4 cup water

1 tbsp crushed garlic

1/2 cup each fresh mint and rosemary finely chopped

1 tbsp mint gel

2 tbsp plain flour to thicken.

Salt and pepper to taste
Method
Combine ingredients in bowl except for the pastry.

Use pie dishes and bake for 30-40 mins at 180 degrees.
Place pie dishes on open oven tray so heat gets to bottom of pie dishes.