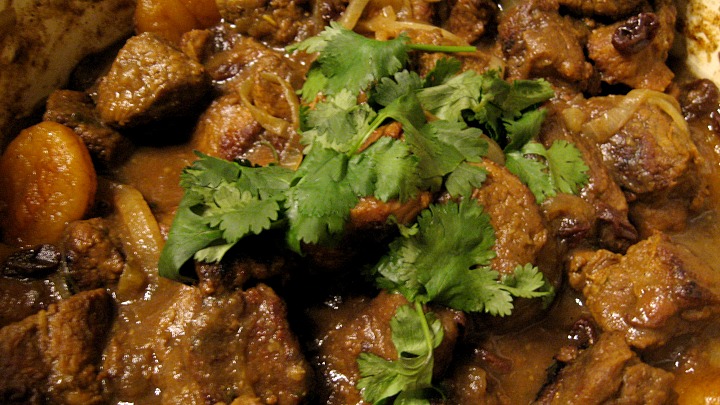 They say beauty is in the eye of the beholder, but with this stew the beauty is all in the amazing flavour! The sauce has the most amazing flavour thanks to the sweet, juicy apricots, gorgeous spices and tender, succulent lamb.
Maybe the best thing about this meal though is that it's all made within a matter of minutes in one big pot. Once it's been simmering away for about 25 minutes, dish it into bowls with lovely light and fluffy couscous and a sprinkling of coriander on top. You'll love it!
Ingredients
2 tablespoons olive oil
250g stewing lamb pieces
1 onion, thinly sliced
1 garlic clove, chopped
1 tablespoons chopped ginger
2 teaspoons Middle Eastern spice mix
1 tablespoon tomato purée
5 soft dried apricot, halved
300ml vegetable or chicken stock
Cooked couscous, coriander leaves to serve
Method
Ad. Article continues below.
1. In a medium-sized pan, heat 1 tablespoon of the oil. Season the meat and fry briefly until browned. Remove from the pan and add the remaining oil. Add the onion, garlic and ginger, and fry with a little seasoning. Cook for 5 minutes until soft, then add the spice mix, tomato purée, apricots and stock, and return the lamb to the pan. Simmer gently for 25 minutes. Serve with warm couscous, mint or coriander leaves, and lemon wedges.
—————————————————–
If you'd like to see more recipes from Starts at 60, click here. And if you have a recipe you'd like to share with the Starts at 60 community – we'd love to share it! Submit them to us by completing the form below.
Submit your article here