Impossible passionfruit pie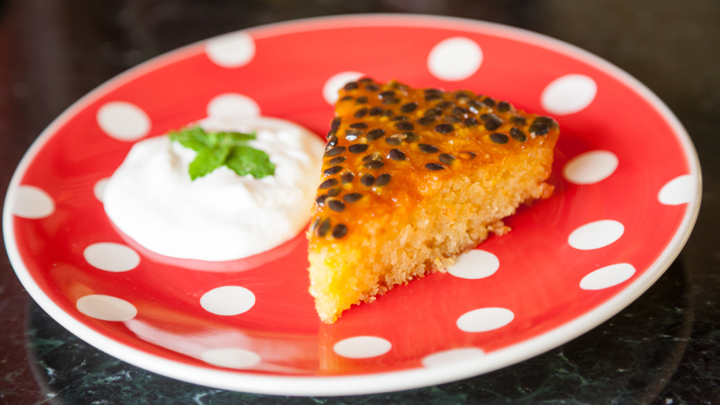 It's not called impossible because it's hard to make – it's impossible to stuff up!
Ad. Article continues below.
This sweet treat will have you reaching for more…
Ingredients
1 cup desiccated coconut

1 cup caster sugar

½ cup plain flour

4 eggs

100g unsalted butter, melted and cooled

1 cup milk

½ cup freshly squeezed orange juice

½ cup passionfruit pulp

icing sugar, to dust

whipped cream and extra passionfruit pulp, to serve
Cooling time: 1 hour
Chilling time: 1 hour
Method
Preheat oven to 180°C (160°C fan-forced). Brush a 28 cm (base measurement) ceramic quiche dish or a 2-litre (8 cup) ovenproof dish with melted butter to grease.
Combine the coconut, sugar and flour in a large bowl. Put the eggs, butter, milk, orange juice and passionfruit pulp in a separate large bowl and use a balloon whisk to whisk until evenly combined. Add the coconut mixture and stir until just combined.
Pour the mixture into the prepared dish. Bake in preheated oven for 40 minutes or until lightly golden, firm to the touch in the centre, and a skewer inserted comes out clean. Remove from the oven and stand the dish on a wire rack for 1 hour or until cooled to room temperature. Place in the fridge for 1 hour or until chilled.
Serve in wedges dusted with icing sugar and accompanied by the whipped cream and extra passionfruit pulp.
This pie will keep covered in the fridge for up to 3 days.