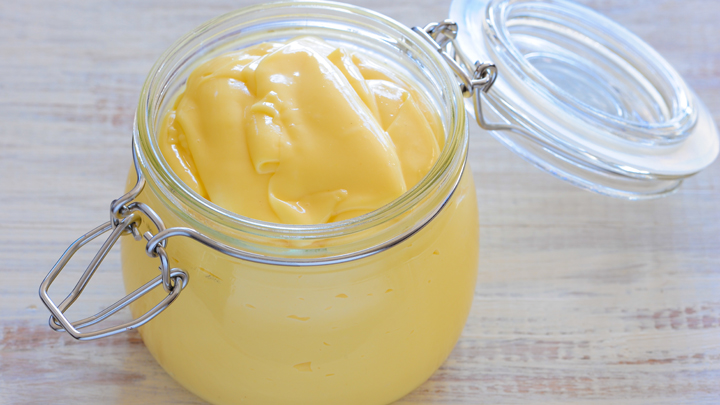 I was looking through my grandma's cook book from 1922 and found this great recipe for home made mayo. Minimal cost and oh so easy to make. The store bought mayos are very pricey and don't really taste so good, but this is delicious!
Ingredients
1 cup sugar
2 teaspoons salt
3 teaspoons dry mustard powder
Ad. Article continues below.
6 eggs, beaten
1 cup milk
1 cup white vinegar
Method
Mix together all the dry ingredients until lump free.
Add the eggs gradually, and combine well. Stir in milk and then vinegar.
When it is smooth and lump free, bring to boil over medium heat, stirring constantly. Mix will thicken and then take it off the stove, cool and bottle.
Keeps for ages in the fridge.