Hearty one-pot sausage and herb stew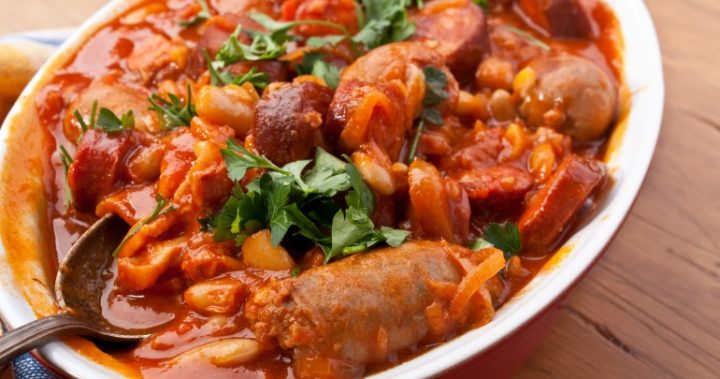 This hearty dish is easy to make and is sure to be a hit at the dinner table no matter what time of year. While stews are usually reserved for winter, this dish is a great way to use up any leftover sausages from a summer BBQ — a much better option than throwing them out.
This recipe uses beef sausages, but you can substitute with any type you like.
Stew is often referred to as a 'peasant dish', and just like all the best versions, this recipe uses cheap ingredients that really pack a punch in the flavour department. Cannellini beans and fresh tomatoes help create that mouth-watering flavour, while barbecue sauce and brown sugar create that famous, deliciously rich sauce.
Best of all, everything is cooked in one pot so there's less washing up to worry about afterwards!
Ingredients
1 tablespoon olive oil
500g lean beef sausages
1 medium brown onion, halved, sliced
2 garlic cloves, crushed
400g can cannellini beans, drained, rinsed
800g can diced tomatoes
1/4 cup barbecue sauce
1 tbsp brown sugar
Chopped fresh flat-leaf parsley leaves, to serve
Crusty bread, to serve
Method
Cook sausages in half the oil in a large saucepan until brown over a medium-high heat.
Once cooked remove sausages and add remaining oil to pan. Add onion and garlic and cook, stirring until onion has softened.
Add beans, tomato, barbeque sauce and sugar and return sausages to pan.
Cover saucepan and bring to the boil. Once boiling, reduce temperature to medium-low and simmer, uncovered for 25 minutes.
Check sauce is thick and sausages cooked through.
Add parsley and serve with bread.