Healthy sweet potato banana muffins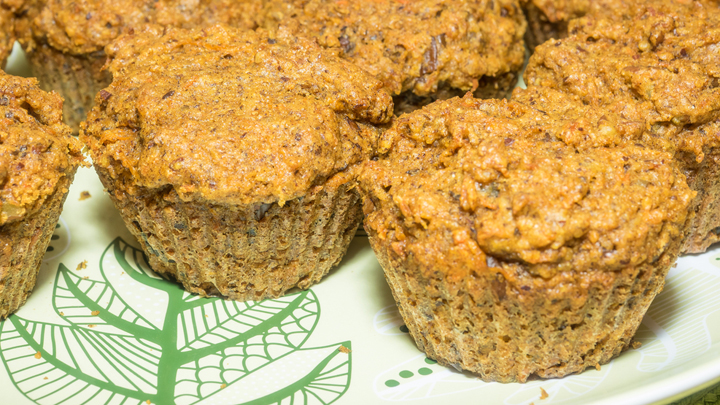 Get out your trusty muffin tin: this delightful recipe involves one of the best vegetables, the sweet potato.
Full of flavour and goodness, these sweet potato banana muffins are packed full of vitamin A and C, and have no added nasties.
Why not make them for a filling snack today?
Ingredients
Ad. Article continues below.
1/2 cup mashed sweet potato
1 banana
1/4 cup peanut butter
2 eggs
1/2 teaspoon cinnamon
Chocolate chips (optional)
Directions
Preheat oven to 200 degrees
Combine mashed sweet potato and banana in a small bowl then add peanut butter, eggs, and cinnamon. Mix well.
Stir in chocolate chips (or any topping of your choice).
Pour the mixture into a greased muffin tin.
Bake in oven for about 18 minutes, or until golden brown.