Gluten free mini caramel cheesecakes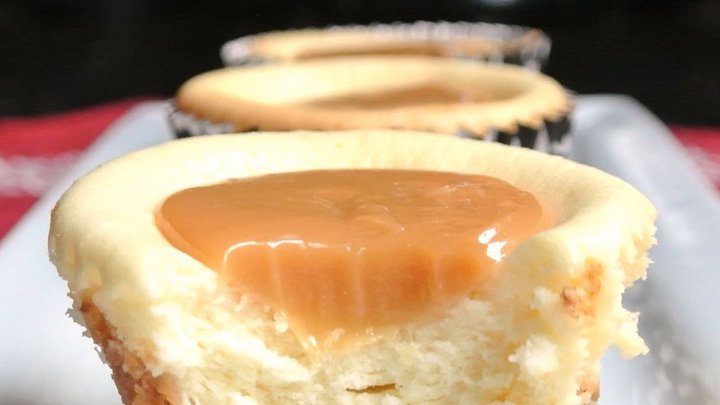 Taken from the book Gluten-Free Made Easy by Christi Silbaugh and Michele Vilseck
Ad. Article continues below.
Available for $33.25 via Booktopia
Ingredients
500g cream cheese
3 eggs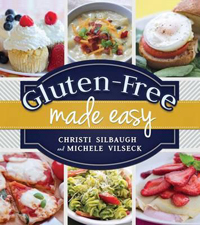 1/4 cup sugar
1 tsp vanilla
Caramel:
1/2 cup granulated sugar
2 tablespoons water
1 tablespoon butter
1/2 cup evaporated milk
Crust:
1 cup almond meal
1/2 cup slivered almonds
1/4 cup sugar
1/4 teaspoon fine Sea Salt
1/4 teaspoon ground Cinnamon
1/4 teaspoon Baking Soda
1/4 cup melted butter
Method
Pre-heat the oven to 175 degrees.
Crush your slivered almonds.
In a mixing bowl whisk together the almond flour, almonds, baking soda, salt, sugar and cinnamon. Add the butter and combine with a spoon.
Line a muffin tin with liners. Push the almond mixture into the bottom of the liners.
Bake for 10 minutes to set.
Turn oven down to 150°.
In a mixing bowl, add cream cheese, vanilla, sugar and eggs. Beat until light and fluffy.
Spoon mixture into the muffin tins with prepared almond crust.
Available for $33.25 via Booktopia