Gluten free chocolate chip chickpea cookies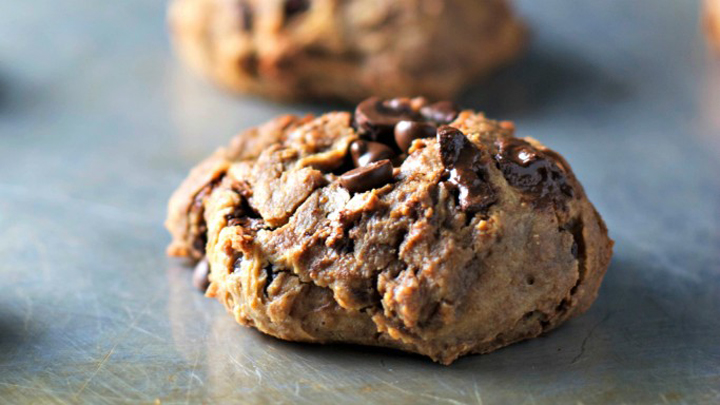 Here's a delicious chocolate chip cookie recipe for all of our gluten free and vegan readers!
Baking: 20 – 25 minutes  –  Prep: 5 minutes  –  Makes: 22 cookies
Ingredients
1 can chickpeas (or 1.5 cups cooked chickpeas)
½ cup natural smooth peanut butter
⅓ cup maple syrup
1 tablespoon vanilla extract
¼ teaspoon fine sea salt
¼ teaspoon baking powder
¼ teaspoon bicarbonate soda
½ cup vegan mini-chocolate chips
Ad. Article continues below.
Method
Preheat oven to 180 degrees and line 2 trays with baking paper.
Except for the chocolate chips, pour all of the ingredients into a food processor. Blend for a few minutes or until well combined. The dough should be smooth and creamy.
Transfer the cookie dough to a bowl and fold in chocolate chips.
Using a tablespoon, scoop the dough into 2cm wide balls and drop onto the lined tray, spaced evenly apart.
Bake for 20-25 minutes.
Do you have any tasty, gluten-free recipes you'd like to share?