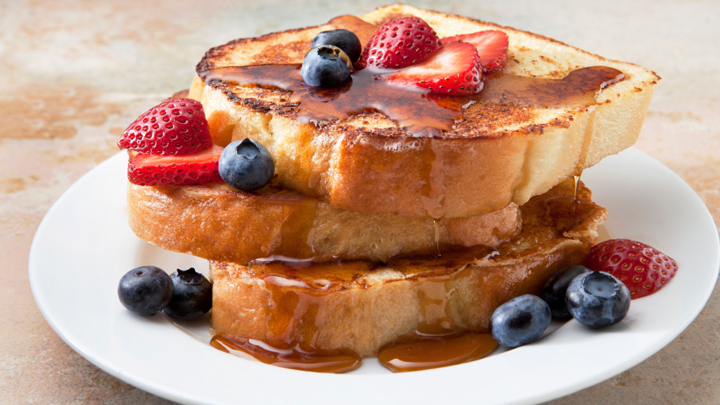 This French toast bake recipe is affordable and so simple! You can even prepare the dish the night before so you won't need to fuss with any mess in the morning. Try this tasty French toast bake recipe for your next Sunday brunch.
Ad. Article continues below.
Ingredients
1 loaf of your favourite thickly sliced bread
125g (1/2 cup) melted butter
200g (1 cup) firmly packed brown sugar
4 large eggs
375ml (1 1/2 cup) milk
5ml (1 teaspoon) vanilla
Icing sugar and berries for decoration
Directions
Melt butter in the microwave and add the brown sugar. Mix well.
Pour the butter and sugar mixture into the bottom of the 23 x 20cm pan. Spread evenly.
Beat eggs, milk and vanilla in a separate bowl.
Place layer of bread in the pan.
Spoon about half of the egg mixture onto the bread layer.
Add the next layer of bread. Then pour the remaining mixture on top.
Cover and place in fridge to chill overnight.
Bake at 175 C for 45 minutes (cover for the first 30 minutes).
Sprinkle with powdered sugar for presentation or add a few berries!
Serve with warm maple syrup
What is your favourite sweet breakfast meal? Will you try making this french toast bake? Share with us below.