Four-ingredient lamington balls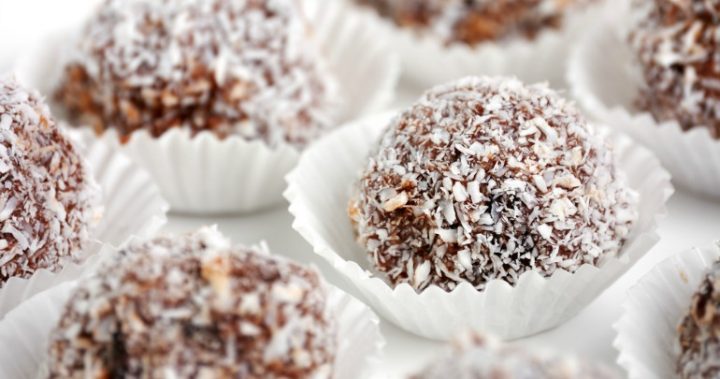 When it comes to classic Australian dishes, lamingtons are one of the first things to spring to mind. And why not? The soft sponge in the middle, lovely layers of chocolate on the outside and plenty of desiccated coconut to finish! These little lamingotn balls are the perfect twist on the original version and honestly, they're so much easier to whip up! They're great for a little afternoon treat or a party favour if you're heading out for dinner. Try them once and you'll be coming back for more in no time.
Ad. Article continues below.
Ingredients
400g store-bought Madeira cake, crumbled
1/4 cup store-bought vanilla frosting
200g milk chocolate, melted
3/4 cup desiccated coconut
Method
1. Process cake and frosting in a food processor until combined. Roll tablespoonfuls into balls. Place on a tray lined with baking paper. Place in the fridge for 30 minutes to chill.
2. Use 2 forks to dip balls in melted chocolate then roll in desiccated coconut to coat. Place on a tray lined with baking paper to set.