Five delicious reasons why you shouldn't throw away that leftover bread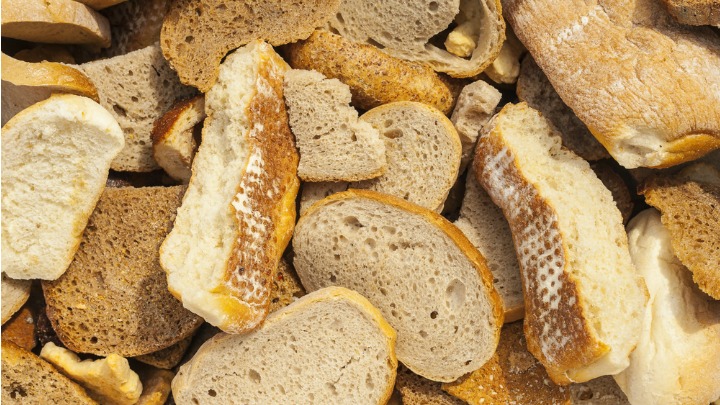 While we are all extremely smart about how we use up all our groceries. However, in the case of bread, there does come a point when – for one reason or the other – it doesn't finish. Even if we pop it in the freezer, if forgotten, we end up having a loaf of stale bread. There's nothing worse than watching bread waste away. Here's a list of what you can do if you find yourself in a similar situation:
1. Croutons. Forget about store bought croutons, homemade croutons take things to a whole other level, and are really easy to make.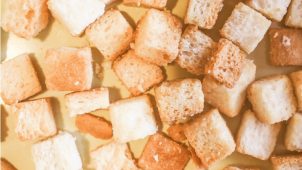 Prep the bread according to the shape you need your croutons to be, and place on a baking tray, drizzling
butter or oil on it. Bake in a preheated 200 C oven for 5 minutes, remove the tray, carefully toss croutons and bake another 5 minutes.
When the croutons are done to your liking, remove them from the oven and cool on the pan. If not using right away, store croutons for a few days in an airtight container.
2. French toast. This makes a delicious teatime treat, or a weekend breakfast. You need to make this with whole slices of bread, so it's not one to use with your 'dead bread' bag.
Ad. Article continues below.
Soak your bread slices in beaten egg (you will always need more egg than you think- at least one per person!). Then fry on both sides in melted butter until golden brown.
Serve with tomato ketchup or brown sauce and a fried egg or baked beans. Or for a sweet version, sprinkle over sugar and cinnamon while it's still hot.
3. Bread pudding. Whether you're up for a sweet dessert or a savory side dish, stale bread is the winning force behind an excellent bread pudding.
Here's one of our most popular recipes for slow cooker bread and butter pudding (perfect for winter) and also a list of 5 irresistible bread and butter pudding recipes.
4. Breadcrumbs. Whizz up your stale old bits of bread in a food processor to make breadcrumbs for topping pasta bakes, or for thickening soups and casseroles. You can freeze your breadcrumbs, or dry them out on a baking tray in a very low oven and store them in an airtight container.You can add herbs and salt if you want a savory mix for dishes. Add some brown sugar, cinnamon, cocoa powder, and coconut flakes for a delicious ice cream topper, or leave the crumbs plain for versatility.
5. Bread dumplings. Semmelknoedel are German dumplings that are a little bit like Italian gnocchi, but are made using stale bread and milk. Enjoy in a soup, topped with mushroom gravy or marinara, alongside meats and fish, or however you like your dumplings. Create a slightly sweeter version (minus the garlic, pepper, and herbs) and eat warm with honey, almonds, and ricotta cheese.
What do you do with leftover bread?