Fig and cashew energy balls: the sweet sugar-free dessert you're sure to love!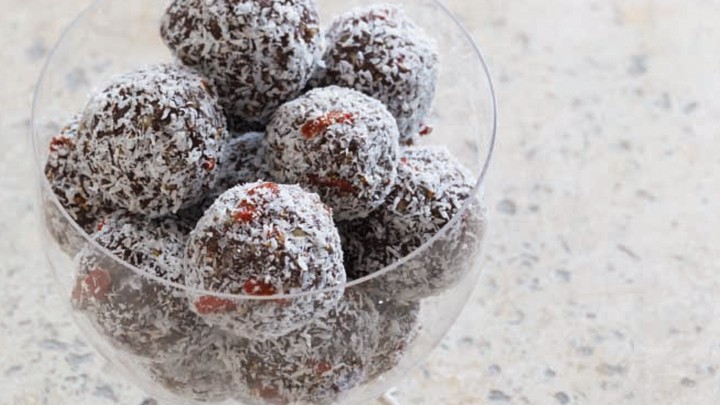 Do you own a food processor? Are you looking for a delicious dessert you can serve and enjoy without guilt? This delicious indulgence is quick to prepare and incredibly rewarding to make. Do you have your own favourite sugar-free recipe? Be sure to share it below!
Ingredients
100g almond meal
130g raw cashews
4 dried figs, chopped
2 tsp sugar-free sweetener
1 tbsp cacao or good quality cocoa powder
20ml coconut oil, melted
50g dried goji berries
Desiccated coconut for coating
Instructions
Process all ingredients except the goji berries in a food processor, until smooth.
Mix in the goji berries and shape into 18 walnut-sized balls.
Roll the balls in the coconut and store in the fridge.
Ad. Article continues below.
It's as simple as that!
This recipe was adapted from Sugar Free Baking by Carolyn Hartz. Click here to learn more about her new sugar-free cookbook.