Fancy white chocolate mud cake with ganache icing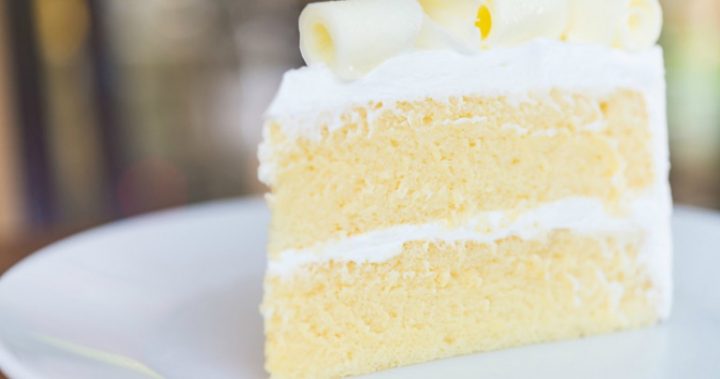 This lavish cake is perfect for entertaining and makes a lovely sweet treat to impress your guests with on any occasion.
While most people love a rich dark chocolate mud cake, this white chocolate version just might convert you to the light side! The cake itself is dense and buttery with vanilla undertones that evoke memories of those classic yellow cakes from 1970s.
Meanwhile, the white chocolate ganache is so incredibly morish you'll have to work hard not to eat the lot before you get around to icing the cake! If you really want to take things to the next level, decorate the top with shaved white chocolate and a sprinkling of chopped pistachios. Enjoy!
Ingredients
400g butter, chopped
500g white chocolate, chopped
400ml water
2 cups caster sugar
2 tsp vanilla extract
4 eggs, lightly beaten
2 cups plain flour, sifted
2 cups self-raising flour, sifted
White Chocolate Ganache
600g white chocolate, chopped
3/4 cup thickened cream
Method
Preheat oven to 150°C and grease and line baking pan.
Mix butter, chocolate and 400ml of water in a microwave container.
Heat uncovered on high for 3-4 minutes (make sure you stir every minute to get a smooth consistency).
Add caster sugar and vanilla to the mixture and combine.
Add eggs and combine.
Sift in flours and mix until combined.
Spoon mixture into a prepared pan and bake for 1 hour 50 minutes to 2 hours.
Take cake out of oven and leave to cool completely.
While waiting for cake to cool, combine chocolate and cream in a microwave container.
Heat on medium for 2-3 minutes, checking and stirring every minute.
Refrigerate icing for 1 hour.
Once cake is cooled, use a serrated knife to cut cake in half.
Once icing is cool spread one-third of the mixture onto top of the bottom half of cake.
Replace top of cake and press down to create a sandwich.
Spread rest of ganache on top and sides of cake, covering it completely.
Store in fridge for 24 hours to set and enjoy.