The best traditional bolognese sauce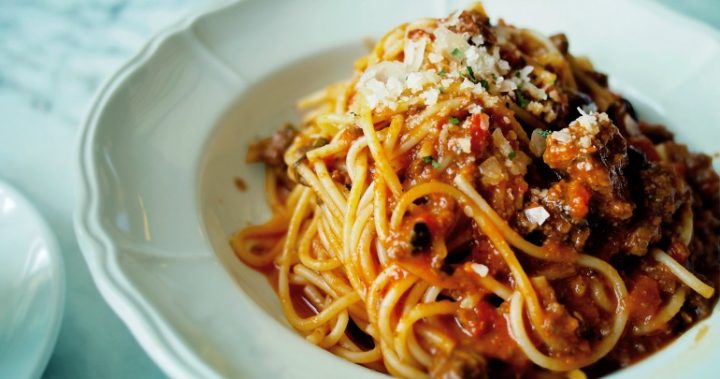 There are so many ways to make this classically delicious sauce, but this one might just take the cake. This recipe is authentically Italian with a bit of an original twist. Bolognese has always been a family favourite and one of the best dishes to cook in bulk and serve to a hungry crowd.
While it's best served fresh over your choice of pasta, you can also cook it up and freeze it for meals throughout the week. Delicious!
Ingredients
1 tbsp olive oil
1 tbsp butter
2 1/2 cup chopped onions
3 large garlic cloves
1 cup chopped carrots
1/2 cup diced pancetta
500g extra lean ground beef
230ml dry red wine
600ml beef broth
4 tbsp tomato paste
3 small bay leaves
230ml milk
1/2 cup freshly grated parmesan
Basil, to garnish
Method
In a deep saucepan, heat olive oil and butter on high. Once bubbling, add onion and garlic. Cook for one minute. Reduce heat to medium. Simmer for 4-5 minutes. Stir constantly. Add carrots and pancetta. Cook for 3 minutes.
Add meat. Cook until browned. Bring heat back to high and add red wine. Cook for a minute on high. Reduce to medium heat and stir in 2 cups of broth. Add tomato paste and bay leaves. Bring to simmer. Cook on low for an hour and a half.
In a separate saucepan, heat milk to a simmer. Pour into sauce after it has cooked for the entire hour and a half. Cover with a small opening for steam. Cook for another 45 minutes. Adding the rest of the broth gradually. Remove from heat. Spoon over cooked pasta. Top with parmesan and basil. Serve.