Super-easy zucchini and feta slice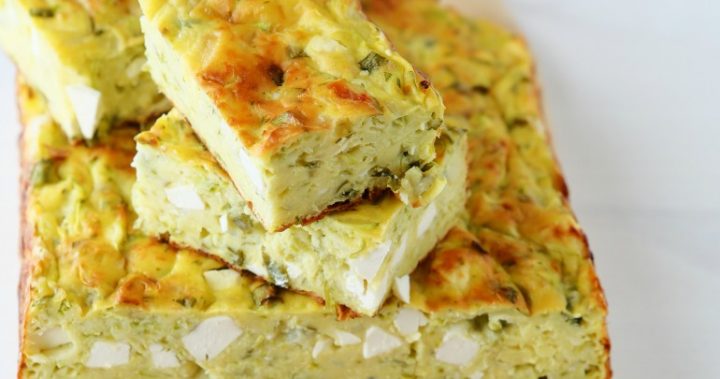 Simple, healthy and super easy, this delicious zucchini slice is a family favourite.
This zucchini slice is easy to whip up and perfect for those lazy days when you just don't feel like slaving over the stove for hours. The simple recipe uses zucchini, bacon and feta to create a fantastic flavour that's great with a fresh garden salad and simple lemon and olive oil dressing.
Save any leftovers in an airtight container and heat in the microwave for 1 minute 30 seconds when ready to eat.
Ingredients
5 eggs
1 cup self raising flour, sifted
375g zucchini, grated
1 large onion, finely chopped
200g rindless bacon, chopped
1 cup feta cheese
1/4 cup vegetable oil
Method
Preheat oven to 170°C.
Grease and line a 30cm x 20cm lamington pan.
Beat eggs in large bowl until combined.
Add flour and beat until smooth.
Add zucchini, onion, bacon, cheese and oil, stir to combine.
Pour into prepared pan and bake in oven for 30 minutes.