One-pot lasagna with a twist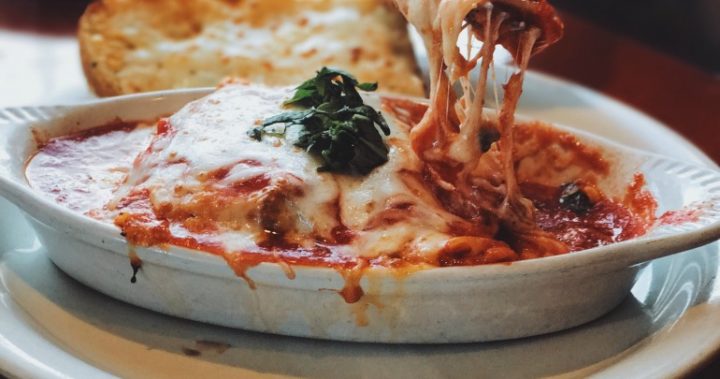 This delicious dinner meal is sure to be a hit at the family dinner table no matter the season. The recipe is super easy to make and packed with flavour. Plus, best of all, everything is cooked in one pot so there's less washing up to worry about afterwards!
The recipe combines fresh vegetables with tender mince, fluffy ricotta cheese, tasty cheddar and aromatic basil to create a delicious meal that will have you going back for seconds. The trick to this meal is not over-cooking the mince. You want it to be cooked through and tender so it can perfectly meld with the other ingredients.
Ingredients
2 tbsp olive oil
1 onion, diced
2 carrots, peeled and diced
2 celery sticks, diced
1 tsp minced garlic
500g beef mince
3 tbsp tomato paste
700g jar passata
2 tsp dried basil
salt and pepper
8 fresh lasagne sheets
375g ricotta cheese
2 tbsp milk
1/2 cup grated parmesan cheese
1/2 cup grated tasty cheese
Method
Cook the onion, carrot, celery and garlic in the olive oil in a large saucepan until the vegetables are soft.
Add the mince, stirring until brown.
Add the tomato paste, two cups of water, passata and basil, then mix until combined.
Season with salt and pepper and leave on the stove.
Cut up the lasagne sheets into strips and add them to the mixture individually so they don't stick together.
Stir them through the mince mixture and let the sauce and pasta cook for 15 minutes.
As this cooks, mix the ricotta cheese, milk and parmesan cheese in a small bowl.
Place the ricotta mixture in splodges over the top of the mince mixture.
Sprinkle the grated cheese over the top and cook until the cheese is melted. Serve in a bowl with a side of garlic bread.