Four-ingredient macaroni cheese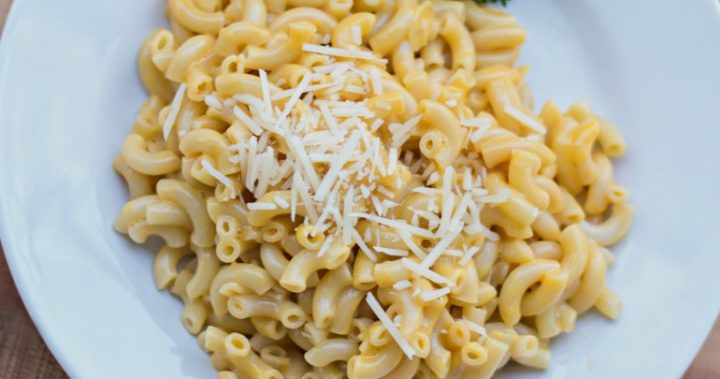 Simple to cook and most importantly delicious, this cheese-filled dish is sure to delight. It makes a great quick and tasty meal and is a tasty treat to whip up when you're short on time. If you can't handle the thought of eating an entire bowl of the stuff (as much as you'll want to after one bite) try serving it as a scrumptious side dish instead. It's great with a hearty beef roast, and goes surprisingly well with shellfish, such as lobster or crab, if you're in the mood for something fancier.
If you really want to take things to the next level, try dishing a few spoonfuls into ramekins once cooked, them top with bread crumbs and a sprinkling of cheese and bake in the oven for 10-15 minutes. You won't regret it!
Ingredients:
400g macaroni pasta
375ml can evaporated milk
150g cheddar cheese
3 large shallots, trimmed, thinly sliced
Method:
Boil a large saucepan of water and cook pasta following directions on packet.
While the pasta is cooking, combine evaporated milk and cheese in a separate saucepan, cooking over a moderate heat and stirring for a few minutes to create a smooth consistency. Add shallots and salt and pepper if desired and cook for a further one minute.
Drain pasta, and combine together with the sauce, stirring until pasta is well covered. Serve with a sprinkle of extra cheese if desired.