Easy peasy zucchini fritters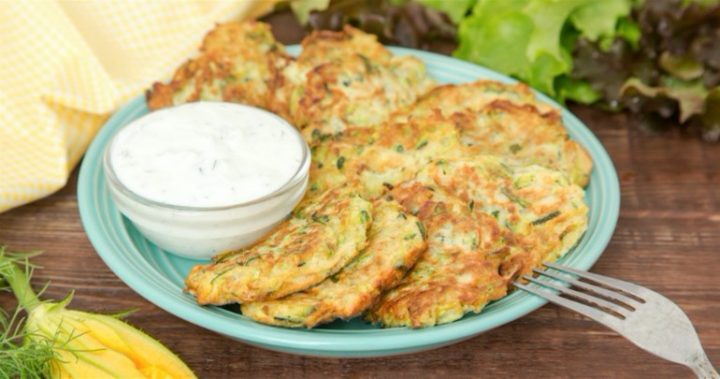 When it comes to simple, healthy and tasty dinners, it's hard to go past these zucchini fritters. These fritters are some of the easiest you'll ever make and the tastiest, too! Everything is thrown into one bowl and mixed together before being fried off in the pan. You can serve with with a simple garden salad and a dollop of sour cream, or squeeze a little lemon into a few tablespoons of Greek yoghurt, mix well, and then alongside the fritters. If you have any leftovers, they're great with a bacon and egg fry up the next day!
Ingredients
3 zucchinis (about 500g), ends trimmed and spiralised into thin noodles
3 spring onions, thinly sliced
Zest of 1 lime
1 teaspoon ground cumin
100g self-raising flour
1 large egg, beaten
2 tablespoons oil, for frying
Method
1. Mix together the zucchini, spring onion, lime zest, cumin and flour (you may need to cut some of the longer zucchini strips in half). Stir in the beaten egg and season with salt and black pepper.
2. Working in 2 batches, heat half the oil in a non-stick frying pan over a medium heat. Shape the fritters with your hands then then fry for 2–3 mins on each side until golden. Serve warm with the tomato salsa or Greek yoghurt.