Delicious sweet potato damper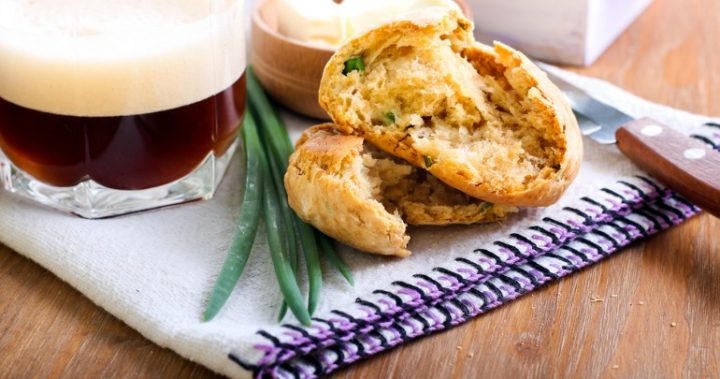 Traditional damper is always delicious but this sweet potato and chive mixture is something else! Pair a slice of the tasty treat with a cup of tea or coffee and serve it up to your family and friends. The addition of sweet potato creates an exciting new twist on the classic Aussie dish.
It makes for a perfect afternoon snack that is guaranteed to be a hit with everyone!
Ingredients
Flour, for dusting

2 cups self-raising flour

1/2 teaspoon salt

60g butter, chopped

1 cup mashed orange sweet potato

3/4 cup milk, plus extra for brushing

1/4 cup fresh chives, finely chopped

1/4 cup fresh flat-leaf parsley leaves, finely chopped

1/2 teaspoon cracked pepper

Butter, to serve
Method
Preheat oven to 220C or 200C fan forced. Lightly dust baking tray with flour. In a bowl, mix self-raising flour and salt together. Rub butter into mixture with fingertips until it looks like breadcrumbs.
Add in sweet potato, milk, chives and parsley. Stir mixture with butter knife until it creates a sticky dough. Add extra milk if necessary. Lightly flour a flat surface and knead dough until just smooth. Form dough into 20cm ball and place on floured tray.
Brush over top with extra milk. Sprinkle with salt and cracked pepper. Use a knife to mark top of damper into 8 wedges. Bake until golden for 30 mins. Cool for 5 mins. Serve with butter.