Delicious pumpkin, ricotta and spinach frittata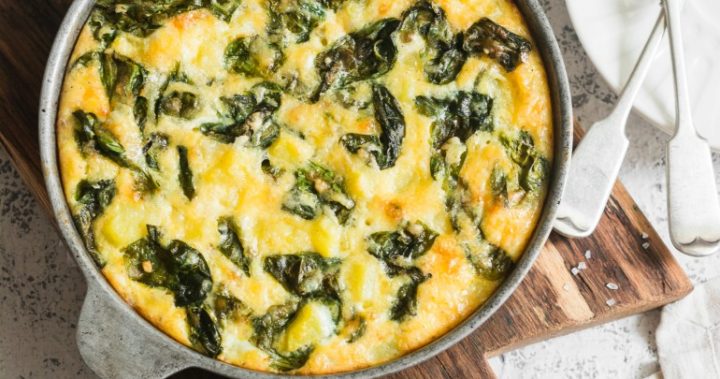 Tasty, simple and inexpensive, this delicious pumpkin, ricotta and spinach frittata is a family favourite.
Loaded with plenty of flavours, this incredible layered frittata includes pumpkin, ricotta and parmesan. It's a tasty recipe that's perfect for a light lunch or paired with a fresh garden salad for dinner.
Best of all, it's quick to prepare, and can be made with absolutely anything. If you're not too keen on an ingredient, feel free to swap it out! Keep any leftovers in an airtight container in the fridge.
Ingredients
2 tbsp extra virgin olive oil
600g pumpkin (deseeded), very thinly sliced.
150g ricotta
2 cups spinach leaves
6 eggs, lightly whisked
1/4 parmesan cheese, grated
1/2 cup milk
Method
Heat one tablespoon oil in frying pan over medium heat.
Cook pumpkin in the pan in batches, turning often and adding more oil as needed for five minutes. Transfer to a plate.
Grease and line a round baking dish or large cake tin.
Preheat oven to 180°C.
Place layer of pumpkin on bottom of dish. Cover with layer of ricotta.
Continue layering with remaining ricotta and pumpkin. Then add a layer of spinach leaves.
Meanwhile, whisk together egg, parmesan and milk in a bowl. Season with salt and pepper.
Pour into the pan and bake for 40-45 minutes.