A family favourite - savoury glazed meatloaf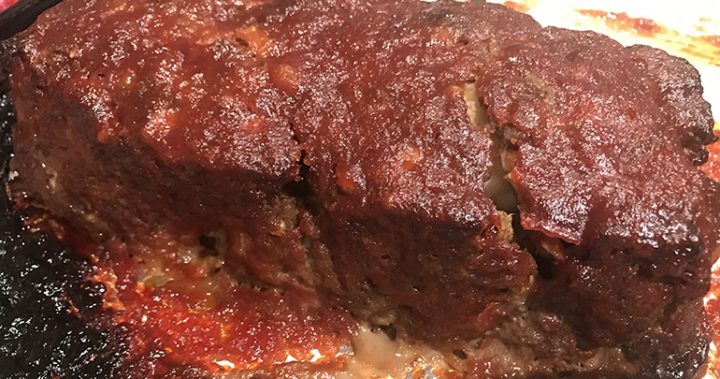 This meatloaf recipe was handed down by my mother-in-law. It's a favourite in her family and a favourite now in mine. It makes a meal you can eat for two days, or serve a whole family inexpensively, and it looks and tastes very different to the boring, meatloaf of old times! Enjoy!
Ingredients
750g beef mince
1 cup soft breadcrumbs
1 tsp salt
Pepper
1 onion, roughly chopped
1 egg, beaten
1 Tbs worcestershire sauce
2 Tbs tomato sauce
2 tsp dry mustard
170g evaporated milk
Glaze
1/2 tsp dry mustard
1/4 cup tomato sauce
1 Tbs brown sugar
Method
Pre heat oven to 180°C. Combine all ingredients for the glaze and put to the side.
Mix together all other ingredients for meatloaf. Note: the mixture will be quite moist. Gently transfer and press into a greased loaf tin. Bake for 15 minutes.
Remove from the oven and place meatloaf on a tray. Bush the glaze over loaf and return to oven for another 50 – 60 minutes.
Once cooked through, serve hot with some vegetables and mash potato.
[ED: I do a double of the glaze and smother the meatloaf – it crusts up beautifully and everyone fights over the ends in our family]
You can't beat a slice of meatloaf on a sandwich the next day! One of our favourite lunches of all time.