Creamy chicken and mushroom pie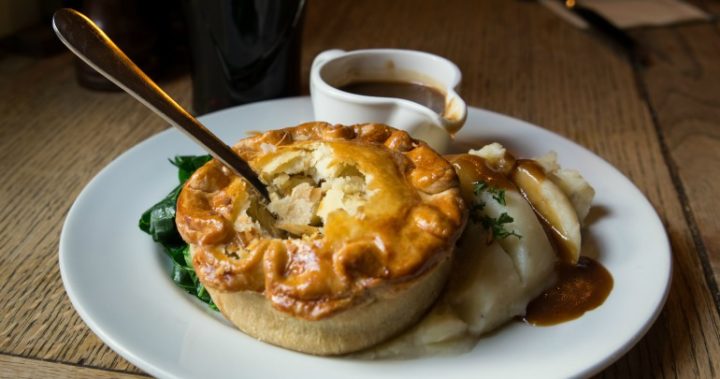 Now that winter has officially started, everyone is in search of that perfect dish that will warm them up on those incredibly cool nights. This creamy chicken pie might just be the best option for dinners, lunches or pre-made meals for the rest of the week. You can pair these individual pies with a side of vegetables or a salad to make a filling main meal or serve on their own to have as a light feed throughout the day.
This dish is best served hot but you can also cook them in advance to pop in the freezer and enjoy throughout the week!
Ingredients
1 tbsp olive oil
1 medium brown onion, halved, thinly sliced
150g button mushrooms, thinly sliced
420g can condensed cream of mushroom soup
3 cups shredded cooked chicken
3 sheets frozen shortcrust pastry, partially thawed
1 tablespoon milk
Method
Heat oil in a large frying pan over medium-high heat. Add onion. Stir constantly. Cook for 5 minutes until softened. Add mushroom. Cook and stir for 5 minutes until tender. Add soup and 1/4 cup cold water. Cook and stir for 3 minutes. Remove from heat. Add chicken. Season with salt and pepper. Set aside to cool completely.
Preheat oven to 200C. Grease four 7.5cm round (base) pie tins. Cut two of the pastry sheets in half diagonally. Place halves in tins and gently press down to mould. Trim any overhang. Cut remaining pastry into 4 even squares. Spoon chicken mixture into base of prepared tins. Place one square of left over pastry over the top as a lid. Press edges together with a fork to seal. Brush lightly with milk. Cut a cross into the top of each lid.
Bake for 40 minutes until lightly golden. Serve hot.